Welcome to our first feature in our 2011 Holiday Gift Guide! I have so many awesome ideas for the family this year, but I just couldn't wait to unveil my top gift for girls this Christmas.
American Girl is iconic when it comes to really embracing a girl's imagination and curiosity. We fell in love with American Girl last year, when we participated as a Shine on Now Ambassador. After learning about the brand and how passionate they are about helping parents raise a generation of well-rounded, giving, and intelligent girls, I couldn't help but show my support. This Holiday Season the NEW American Girl Dolls, Marie-Grace and Cecile, are ready to come into your child's heart.

About American Girls Marie-Grace and Cecile:
For the first time in American Girl's 25-year history, the company is introducing two different historical characters, Cécile Rey™ and Marie-Grace Gardner™, in one six-book series set in 1850s New Orleans. The new characters—one African American and one Caucasian—show the power of friendship and community as they reach across the boundaries of race and class to help their families, friends, and city during a time of great need. To celebrate Cécile and Marie-Grace's debut and the rich musical tradition of New Orleans, American Girl has partnered with 13-year-old Kate Connick and her father, world-renowned musician and actor Harry Connick, Jr., to create an original song—"A Lot Like Me"—with all proceeds benefiting the Ellis Marsalis Center for Music in New Orleans.
Momma Findings:
So, are you an American Girl Fan? We are too. In fact, as we organized and prepared our 2011 Holiday Gift Guide, we just KNEW that these best friends would be top on our list (and this was back in August).
Once we received their smiling faces I was just so eager to share them with my girl.
Don't you just love the look of a new American Girl Doll? They come packaged so delicately with their hair brushed perfectly and placed in a hair net so as as not to disturb the perfect little ringlets.
Then, once your daughter begins to play with the dolls they end up looking like this:
I know what your thinking. You're probably thinking why does this woman let her child play with the dolls? Why aren't they on doll stands on a shelf?
Well, we're not that kind of family. If we have an expensive quilt that took month and months to make, we use it. We love it. We appreciate what it was made for. Same goes for the American Girl Dolls. My daughter sees them as some of her best friends. They play dress up. They have tea parties. They stay up dreaming about the future. Yes. Our dolls are very well loved indeed.
I think that's why they are favorite for gift this year. American Girl Dolls bring young girls a sense of belonging, while introducing them to an American History they can easily grasp and learn.
Buy It: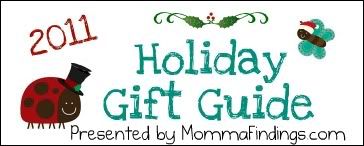 Look for Cecile and Marie-Grace at an American Girl Doll Store near you or online at
www.americangirl.com
. Each doll comes with a coordinating book and retails for $100.
DEAL ALERT: Save 25% if you purchase the Best Friends Collection that includes both dolls and both books for $234.
Win It!
I am beyond thrilled to help give all of you awesome readers lots of cool giveaways for the Holiday Season. One lucky Momma Findings reader will win an American Girl Holiday Prize that includes both Marie-Grace and Cecile Dolls.
How to Enter:
<a href="http://rafl.es/enable-js">You need javascript enabled to see this giveaway</a>.

Disclosure: This post made possible by American Girl and representing PR agency, who provided me with a sample product to facilitate this post. Opinions, stated, are always my own and never wavered by products received nor compensated unless, otherwise, stated.
Sara Patterson has been blogging since 2007, but took a break for a couple years to tackle the world of news. She was the Social Media Director for a Houston based market 10 news station for over 2 years, but decided it was time to go back to her roots as a parenting blogger so she can spend more time with her family. She has now become an independent social media consultant for a variety of clients such as Hunger Free Texans and Downtown Galveston. Follow her personal Twitter account
@SocialNewsSara,
blogging account
@Family_Appeal
.
Latest posts by Sara Patterson (see all)