Welcome to Day 18 of our 30 Days About Me Series. I got a little giddy at the topic for today because I absolutely love talking about my husband…. and no not in a whiny way, but in a I-can't-believe-he's-mine-way. We're all about Weddings, the memories, the pictures, the stories. Ah. I love it!
My husband and I celebrating our 10 year anniversary this year, back in March. I'll give you some time to pick up your jaw. I married REALLY young, as in 20-yrs-old young. I looked at these pictures and I gotta be honest… I had to pick up MY jaw because we looked like babies. Heck. We WERE babies.

We didn't have much money. We didn't have much of a plan. We didn't even have the courage to discuss our differences in Faith, Religion, and Family. All we knew was we were in love and we wanted to be with each other.
In hindsight, I can see that I was a stranger marrying a stranger. There was this infatuation with him, this connection that I wasn't willing to let go. Did I know this man? Was he THE one for me? Most importantly, was I the one for him?
I almost had cold feet. He almost did too. We almost said, "Wait. Let's slow down." When they announced, "I present to you Mr. and Mrs. Brian Patterson."
I knew he was the one.
And our life has been a journey of faith together as we learn what love really means.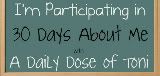 Sara Patterson has been blogging since 2007, but took a break for a couple years to tackle the world of news. She was the Social Media Director for a Houston based market 10 news station for over 2 years, but decided it was time to go back to her roots as a parenting blogger so she can spend more time with her family. She has now become an independent social media consultant for a variety of clients such as Hunger Free Texans and Downtown Galveston. Follow her personal Twitter account
@SocialNewsSara,
blogging account
@Family_Appeal
.
Latest posts by Sara Patterson (see all)