Now, you've already learned that I don't do too much TV watching. Heck. I was just telling my husband yesterday that I'm struggling with turning my brain off to relax. I'm constantly "doing something", constantly "working", constantly "busy" and I don't know what it is about my brain to where it won't tell me, "Sara, you're enough. THIS is enough. You can stop now. You can doing something you enjoy. You have my permission."
I miss that part of me. Anyhow, today is Day 4 of 30 Days About Me and we're asked to talk about our favorite book. Well, I don't get to read as much as I'd like, but my RECENT favorite book is The Help
, by Kathryn Stockett. Say what you will about jumping on the bandwagon with everyone else who's created a book club to read it. It's a darn good book and, after learning more about The Help Movie at the Disney Dreamworks Event, I had to dive into it once again.

Like Toni, I can't choose just one book that inspires me or makes me laugh or takes me off to faraway places. I do, however, have a few books that take me back in time, a part of my life where I distinctly remember who I was and the circumstances surrounding me.
The Help novel
will always take me back to a once-in-a-lifetime opportunity in which I traveled from my small Texas town to the big city of Los Angeles to meet the Stars of CARS 2, the talent behind Winnie the Pooh, and view one of the most inspirational movies out this year, The Help.
But if you go back even further I remember reading the Diary of Anne Frank
when I was in 6th Grade.
Being only 12 at the time, I remember really connecting with Anne as I read her words. I was a young girl and I couldn't fathom being in "hiding" during the Nazi occupation. Trying to live with the ones I love, yet, never being able to leave the attic I slept in, never being able to play outside or do anything regular kids, and never really being able to enjoy the sunlight.
I was glued to this book every single waking hour in 6th grade. I read it in between assignments. I read it on the bus. I read it before bed. I read it when I woke up. I read this sucker until I could go no more. In fact, when I FINISHED reading it, I read it again.
At the time, I saw her as the strongest young woman that ever lived. She made me examine my situation, as a Mexican American child from a family with very little wealth at one of the poorest schools in town to a young woman who could stand up against adversity, tell people when they're wrong, and protect the ones I loved from ridicule or criticism…. to protect myself from thinking I'm a nobody.
I was in 6th grade.
I read The Diary of Anne Frank.
And I was a changed person.
I was stronger.
What say you? What's your favorite book? Is there a book that brings you back to a time of your life, a book that vividly makes you remember every single detail of that era?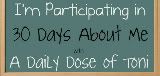 Sara Patterson has been blogging since 2007, but took a break for a couple years to tackle the world of news. She was the Social Media Director for a Houston based market 10 news station for over 2 years, but decided it was time to go back to her roots as a parenting blogger so she can spend more time with her family. She has now become an independent social media consultant for a variety of clients such as Hunger Free Texans and Downtown Galveston. Follow her personal Twitter account
@SocialNewsSara,
blogging account
@Family_Appeal
.
Latest posts by Sara Patterson (see all)