A 2-year-old boy is found on the bottom of a pool. Minutes later, he's dead.
Would you tweet about this?
Would you send out prayers publicly?
Would YOU, as a Mom, cry at the news and hug your children tightly that night?
That was me, when hearing news of Shellie Ross, @Military_Mom on Twitter, and her recent tragedy. I don't even KNOW Shellie, but I follow her on Twitter. I've been to her blog. I've heard her name spoken.
I also know that she is a Blogger and Mother, two select titles I, myself, own. She has been criticized by many for it being "her fault for not keeping an eye on her son while he was next to the pool. she was to busy with twitter i guess".
My heart drops to hear such things being Tweeted, being said, being publicly talked about. A precious little boy has been taken away all too soon and the ONLY thing going through my mind is praying out loud, on my knees, for this sweet family.
"Lord, hold this family tight, rock them gently, and catch every tear."
A community of Moms, where Shellie serves as ADMIN, quickly took action setting up a post with contribution information. Maybe that's why red flags went up, Twitter users thinking it could be a hoax. How can this be set up only half an hour after the fact? Because bloggers are supportive and awesome, that's why!
I don't serve in a Mom Community forum, nor do I participate in lots of forums such as these (anymore), but I AM part of a bigger "species" The Blogging Community. You learn those around you who blog for love, blog for brands, blog for freebies, blog for parenting, blog for green living, blog for fashion, blog for sanity and anything they have a passion for and you can never fathom the support such bloggers have for one another.
Social Media is a big part in MY personal life. I've met big brands, awesome writers, and wonderful friends. Some of these friends are closer to me than any friend here in town. I've cried with them, laughed with them, and hugged them good-bye (in tears I might add) after conferences. They ARE my personal blogging sisterhood.
We support each other.
Another example of support is when the news of Annisa Mayhew broke. My heart ached as I prayed for this person I didn't even KNOW. I've never tweeted with her, never commented on her blog, however, she is a blogger. She serves in this amazing community of writers that I'm grateful to be a part of. So, it doesn't matter if I know her. I knew OF her and I'd send out as many tweets and prayers as I wanted!
What do regular Twitter users say when someone asks, "What is Twitter?"
Me personally? I say something like "it's a Social Media platform to exchange information quickly." Of course I usually need to elaborate, but if we use Twitter to spread news and articles quickly to others, why would it be different when serious news breaks in your OWN personal life? Why should that be any different?
When I learned of Annisa, I asked my husband how he would let my blogging and social media network know if something happened to me. What if I couldn't because I was in a hospital bed? It's important for me to let the people who support me, on a day to day basis, KNOW if a tragedy has hit.
My husband chuckled his "Non-Social-Media-Brain" and says, "Umm… I'd go through your contacts on your Blackberry and call Toni. She'd know what to do and how to get the news out."
Social media is here for both business and personal lives through happiness and tragedy.
Shellie, I'm sorry you've had to endure such a thing and I'm even MORE sorry that people in the blogging and Twitter community felt the need to tear down the situation. I don't know you personally, but as a supportive blogger, I'm praying for healing and peace for you through the Holiday Season and beyond.
**Note** I purposely did NOT add links to articles written about @Military_Mom, websites she is linked to, or Tweets sent out regarding this tragedy. I don't believe that providing searchable links is helping this family heal.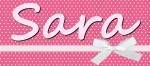 Sara Patterson has been blogging since 2007, but took a break for a couple years to tackle the world of news. She was the Social Media Director for a Houston based market 10 news station for over 2 years, but decided it was time to go back to her roots as a parenting blogger so she can spend more time with her family. She has now become an independent social media consultant for a variety of clients such as Hunger Free Texans and Downtown Galveston. Follow her personal Twitter account
@SocialNewsSara,
blogging account
@Family_Appeal
.
Latest posts by Sara Patterson (see all)