I love baking. In fact, I could spend all day creating all kinds of goodies in my kitchen, but with three little ones… it's almost impossible. I have an hour TOPS before my kids decide they want to help or, better yet, decide to create complete and utter chaos in the living room.
So, what do I do?
How do you create fun, family memories during the Holidays? I'll say it, with no shame at all, I bake these easy, and "Oh So Time Saving" cookies:
Simply place them on a cookie sheet, bake, and you're ready to go. For a Momma with three young children, it's a time and sanity saver. And believe me, I WANT to keep it during the busy Holiday months!
Holiday Craft Tip:
Kids want to help or you just HAPPEN to find yourself with a few extra minutes?
•Create a cookie-on-a-stick by frosting the back of one cookie; place a craft stick (flat wooden sticks with round ends) on the frosted side and place another cookie, back side down on the frosting.
•Make an ice cream sandwich with a spoonful of softened ice cream between cookies.
•Pack up a treat bag of Shapes Cookies in a cellophane bag and tie with a pretty ribbon.
Go ahead simplify the Holidays!
Do you have any easy cookie recipes or product you like to use when you're strapped for time (or sanity)?
Am I the only one who takes this super easy shortcut?

This post made possible by Pillsbury Cookies that I purchased myself. Posts and opinions here are solely my own and not wavered by products I receive or compensated in any way.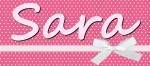 Sara Patterson has been blogging since 2007, but took a break for a couple years to tackle the world of news. She was the Social Media Director for a Houston based market 10 news station for over 2 years, but decided it was time to go back to her roots as a parenting blogger so she can spend more time with her family. She has now become an independent social media consultant for a variety of clients such as Hunger Free Texans and Downtown Galveston. Follow her personal Twitter account
@SocialNewsSara,
blogging account
@Family_Appeal
.
Latest posts by Sara Patterson (see all)