As we browsed the aisle at our favorite grocery store, HEB Grocery, my husband and I were kind of just walking aimlessly. With the Holidays in full swing my Momma Brain seems to be shut-off unless it has to do with Presents, School Events, Christmas Decorating, or Blogging (not necessarily in that order). I couldn't figure out what to buy, much less what to cook! Been there?
Holidays can be stressful and downright busy, so I'm on a mission to find easy and budget friendly recipes and Simplify the Holidays. Will you join me?
-Do you have any low-cost recipes you'd like to share?
-What's the ONE thing you cook when YOUR Momma Brain has turned off (your throwback recipe)?
Sweet & Spicy Picante Chicken
Prep: 5 min.
Bake: 20 min.
Makes: 4 servings
Ingredients:
4 skinless, boneless chicken breast halves
1 1/2 cups Pace® Picante sauce
3 tbsp. packed light brown sugar
1 tbsp. Dijon-style mustard
3 cups hot cooked regular long-grain white rice
Directions:
1. Place chicken into 2-qt. shallow baking dish. Stir picante sauce, brown sugar and mustard in small bowl. Pour picante sauce mixture over chicken.
2. Bake at 400°F. 20 min. or until chicken is cooked through. Serve with rice.
This post made possible by Campbells. For more delicious, low-cost meal ideas, visit CampbellsKitchen.com.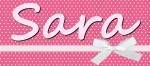 Sara Patterson has been blogging since 2007, but took a break for a couple years to tackle the world of news. She was the Social Media Director for a Houston based market 10 news station for over 2 years, but decided it was time to go back to her roots as a parenting blogger so she can spend more time with her family. She has now become an independent social media consultant for a variety of clients such as Hunger Free Texans and Downtown Galveston. Follow her personal Twitter account
@SocialNewsSara,
blogging account
@Family_Appeal
.
Latest posts by Sara Patterson (see all)