It's a warm & fuzzy feel here in Texas as we prepare for Christmas. This year, money is tight, weather is cold and our focus is on the birth of our Savior and family togetherness. This is the first time, in about 5 years, since we've been able to spend Christmas with our immediate family so we're relishing all that the Season brings.
Especially times like this.
Last week, we celebrated with Ganee and Papa, helping them put up their Christmas tree. After stuffing our bellies with food galore, I relished her amazing Quilted Christmas scene. Take a look:
Decorating the tree is one of our favorite Christmas activities. When we lived miles and miles away, we invited over any friends we had time to muster while in that town, make yummy appetizers, turn on the Christmas music, and decorate away. We plan to do the same next year, only with our family.
Merry SITSmas from My Sippy Cup Runneth Over!
This post inspired by Ganee's Christmas Quilts & my Amazing Family, whom I'm so thankful to have, and the awesome girls at SITS! Stay tuned for more Christmas photos from Grandma & Papi's house, and some of our own.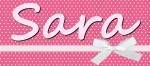 Sara Patterson has been blogging since 2007, but took a break for a couple years to tackle the world of news. She was the Social Media Director for a Houston based market 10 news station for over 2 years, but decided it was time to go back to her roots as a parenting blogger so she can spend more time with her family. She has now become an independent social media consultant for a variety of clients such as Hunger Free Texans and Downtown Galveston. Follow her personal Twitter account
@SocialNewsSara,
blogging account
@Family_Appeal
.
Latest posts by Sara Patterson (see all)