Life seems to get so busy during the Holidays. You have school events, parties, shopping, dinners, parade's, performances, wrapping presents, decorating, cooking, and… for me… blogging.
Blogging is my personal outlet to express my life. I do it here, at My Sippy Cup Runneth Over because I simply love to write. More over, I love to write about the people I love and the experiences that result by having them in my life.
At Momma Findings I've brought the love I have for writing, with products we use every day. As a consultant, product reviewer, and brand advocate, it gets pretty chaotic with conference calls, emails, meetings, and events. I do, however, love every bit of it. It's landed me paid opportunities with companies like Label Daddy, advertising dollars with other sponsors, and a NEW endeavour coordinating Twitter Parties for select Gaming companies.
I keep telling myself I love staying home with the kids and this helps me do that, by providing an opportunity to contribute to the household income and enjoy what I do. This, however, also makes me lose perspective on the day-to-day stuff like playdates, coffee with friends, quality time with Hubby, etc.
I go through the motions, just merely trying to get it all done.
Yesterday, I had a chance to talk to one of my closest friends. She encourages me to continue blogging, even on those days where I'm ready to throw in the towel. This sweet woman has been there throughout this blogging adventure and I, simply, can't be here (in blogworld) if her support, all of a sudden, vanishes.
But yesterday, as I heard her voice, I sensed she needed encouragement after hearing her say she is in "That Phase". If you're a blogger, you know what I mean, the phase where we just want to quit. It gets to be a lot and we feel we're not up for it.
I'm here to say, if ANYONE is up for it, TONI would be the one.
So….
Dear Friend,
You are one of the most inspirational friends I have.
You've prayed for me.
You've laughed with me.
You've cried with me.
You've directed me.
You've encouraged me.
You don't have to go through motions, there is an all consuming passion inside of YOU that comes straight from God. Sometimes, we break and need to fight through the nothingness of life, but there is always one definite, one all powerful, one love that take us away and helps us balance what is important in our life.
Sometimes, it's a break from blogging.

Sometimes, it's sweet time with friends.

Sometimes, it's time in The Word.

Sometimes, it's a day with the Laptop closed.

Sometimes, it's snuggle time with your husband.

Sometimes, it's a morning on your knees in prayer.

Sometimes, it's simply listening to what God is saying, silently.
Today's Music Monday reminds us to give everything, instead of going through the motions.
This post inspired by Toni at A Daily Dose of Toni
Matthew West – The Motions
Album: Something To Say
This might hurt
It's not safe
But I know that I've gotta make a change
I don't care If I break
At least I'll be feeling something
'Cause just ok
Is not enough
Help me fight through the nothingness of life
Chorus
I don't wanna go through the motions
I don't wanna go one more day
Without Your all consuming passion inside of me
I don't wanna spend my whole life asking
What if I had given everything?
Instead of going through the motions
No regrets
Not this time
I'm gonna let my heart defeat my mind
Let Your love
Make me whole
I think I'm finally feeling something
Take me all the way
Take me all the way
Take me all the way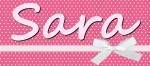 Sara Patterson has been blogging since 2007, but took a break for a couple years to tackle the world of news. She was the Social Media Director for a Houston based market 10 news station for over 2 years, but decided it was time to go back to her roots as a parenting blogger so she can spend more time with her family. She has now become an independent social media consultant for a variety of clients such as Hunger Free Texans and Downtown Galveston. Follow her personal Twitter account
@SocialNewsSara,
blogging account
@Family_Appeal
.
Latest posts by Sara Patterson (see all)