The last few years we have lived miles and miles away from family. The Holidays were extra hard on me because I felt pressured to "do it all" for my children and husband. You know, make amazing memories they'll carry with them when the leave to college. This year, we've moved back to our hometown and will be celebrating with most of our loved ones and feeling quite grateful for our blessings, but how can we show them?
Well, I found a really awesome Thanksgiving Craft that will show everyone around the "Turkey Filled" table just how grateful you are for each one of them.
With the whole family together, Thanksgiving is the perfect time to look back and celebrate the year's achievements. Whether it's an after-dinner gathering in the living room or a powwow around a backyard fireplace, it's nice to do this with a bit of ceremony — and these commemorative scrolls add a special flourish to the festivities.
Ask each family member for their nominations — and be sure everyone gets an award, whether it's "best haircut of the year" or "toughest survivor of a home renovation."
Total Time Needed: 1-2 Hours
Materials:
* 12- by 12-inch sheets of scrapbook paper
* Marker
* Glue gun
* Sticks
* Small pinecones or acorns
* Ribbon or raffia
Instructions
1. Cut the sheets of scrapbook paper in half to measure 6 by 12 inches. In the middle of each half sheet, write the award and the winner's name using a marker.
2. Use a glue gun to affix 2 sticks to the scroll's top and bottom.
3. Glue small pinecones or acorns to the ends of the sticks for decoration. Roll the scroll and tie it with ribbon or raffia.
Want to put a sweet Twist on the Turkey Day awards? I suggest you give a "big award" to the most positive influential family member this year and present them with a gift.
What other Thanksgiving crafts do you guys do every year?
How do you show your family just how grateful you are for them on this special family time?
This post made possible by Disney Family Fun, where you can find the Turkey Day Awards showcased along with more Thanksgiving activities.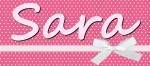 Sara Patterson has been blogging since 2007, but took a break for a couple years to tackle the world of news. She was the Social Media Director for a Houston based market 10 news station for over 2 years, but decided it was time to go back to her roots as a parenting blogger so she can spend more time with her family. She has now become an independent social media consultant for a variety of clients such as Hunger Free Texans and Downtown Galveston. Follow her personal Twitter account
@SocialNewsSara,
blogging account
@Family_Appeal
.
Latest posts by Sara Patterson (see all)