I'm proud to announce that we have debuted our 2009 Holiday Gift Guide at Momma Findings!
We're letting all of you guys in on what's hot for Babies, Toddlers, Preschoolers, Girls, Boys, the Entire Family, and my favorite category……… Family Friendly Gaming! Grab up some ideas for shopping this Holiday Season and enter to win some of the cool giveaways we'll be listing in the coming weeks.
Here at My Sippy Cup Runneth Over we're celebrating the Gift Guide because it marks the start of Holiday Recipes, Crafts, Ideas, VLOGS, and much, much, more! I strive to keep all product reviews separate from this blog due to personal reasons, however, I'm ecstatic to start my Holiday Fun-Filled posts around here.
What better way than to start with the shopping!
-Have you started your Holiday Shopping?
-Do you plan to brave Black Friday?
-Due to the Economy are you cutting back this year?
I searched high and low for great Gift Ideas that I posted at Momma Findings, but I'm sure there are more great ideas out there that I might have missed.
I want to see YOUR Gift Guides to kick off my Holiday Posts. Link up here folks: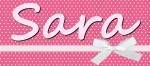 Sara Patterson has been blogging since 2007, but took a break for a couple years to tackle the world of news. She was the Social Media Director for a Houston based market 10 news station for over 2 years, but decided it was time to go back to her roots as a parenting blogger so she can spend more time with her family. She has now become an independent social media consultant for a variety of clients such as Hunger Free Texans and Downtown Galveston. Follow her personal Twitter account
@SocialNewsSara,
blogging account
@Family_Appeal
.
Latest posts by Sara Patterson (see all)