Today on Music Monday, I'm having a hard time feeling encouraged.
This weekend, an old part of me, has come to rest. It's something I don't want to dwell on, I don't want to talk about, I don't want to think about, I don't want to… merely…. feel about.
But.
I feel alive again.
My soul is stirred again because of this event. Stirred in a good way, although the circumstance I speak of breaks my heart.
Isn't that the most contradicting thing to say?
But, it's true. For the first time, in a long time, there is closure and God has reassured me that His Plan, is the Perfect plan. I'm here with my husband, with my children, because of His awesome works.
My eyes can see more.
My ears can hear more.
My heart feels more.
It's a breakthrough that only God, himself, can perform on one's heart. Matt Maher sums it up perfectly in this amazing song about being Alive Again.
Matt Maher – Alive Again
Album: Alive Again
I woke up in darkness
Surrounded by silence
Oh where, oh where have I gone?
I woke to reality Losing its grip on me
Oh where, where have I gone?
'Cause I can see the light
Before I see the sunrise
You called and You shouted
Broke through my deafness
Now I'm breathing in and breathing out
I'm alive again
You shattered my darkness
Washed away my blindness
Now I'm breathing in and breathing out
I'm alive again
Late have I loved You
You waited for me, I searched for You
What took me so long?
I was looking outside
As if Love would ever want to hide
I'm finding I was wrong
'Cause I feel the wind
Before it hits my skin
'Cause I want You,
Yes I want You I need You, and I'll do
Whatever I have to just to get through
'Cause I love You,
Yeah I love You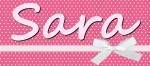 Sara Patterson has been blogging since 2007, but took a break for a couple years to tackle the world of news. She was the Social Media Director for a Houston based market 10 news station for over 2 years, but decided it was time to go back to her roots as a parenting blogger so she can spend more time with her family. She has now become an independent social media consultant for a variety of clients such as Hunger Free Texans and Downtown Galveston. Follow her personal Twitter account
@SocialNewsSara,
blogging account
@Family_Appeal
.
Latest posts by Sara Patterson (see all)