Recently, I found myself in Las Vegas with the Sits Girls, having fun, networking, and seeing all the city has to offer. As I walked around my hotel and along "The Strip" different people of all races walked right passed me: some old, some young, and some in the midst of parenthood, just like me.
I saw a toddler pulling at his Momma's shirt.
I saw a preschooler drawing at the breakfast buffet.
I saw the bored 8-year-old playing his Nintendo DS on a bench.
I saw families dining together with strollers, car seats, and baby backpacks.
I saw a Mom mixing baby formula at lunch.
I saw another Mom breastfeeding at dinner.
I saw families dressed up heading to a Las Vegas Show.
All in all, I saw …………………………. KIDS, FAMILIES, & PARENTS.
I kept thinking to myself, is Las Vegas REALLY that Kid-Friendly? What types of family activities are available? Where is the best place to stay?
Little did I know, that the hotel RIGHT across the street from mine is listed as one of those Kid-Friendly Vegas Hotels, according to Oyster Hotel Reviews.
The Mirage
The Mirage has endless ways to keep kids entertained, including the nightly eruptions of the hotel's signature man-made volcano and the lions and dolphins at Siefried & Roy's Secret Garden and Dolphin Habitat. The entertainment options, like Cirque du Soleil shows and performances by puppeteer Terry Fator, are relatively wholesome compared to some of Vegas' other offerings. And there's a kids' menu at California Pizza Kitchen and kid-friendly fare at Carnegie Delicatessen and Paradise Cafe.
Dolphin Habitat's in Vegas? I had no idea! My 6-year-old daughter would be over the moon, since she is now obsessed with the book Winter's Tail and the DS game PETZ Dolphin Encounter. Throw in pizza, volcanos, and puppets and I'd have some really happy children on vacation!
Trump International Hotel & Tower Las Vegas
This non-gaming, non-smoking property is a mellow, family-friendly luxury option just off of the Strip. Parents of infants can request cribs, bottle warmers and sterilizers, blankets, bibs, diapers, and baby toiletries from housekeeping, and the Trump Kids program provides terrycloth slippers, board games, books, toys, and a map of Las Vegas for children. All rooms come with queen-size sleeper sofas and kitchenettes.
Alright, I don't have an infant anymore and I was actually asking myself, "Who in the world would bring an INFANT to Las Vegas?!" I've got to say that if I HAD to bring my infant this is the place that really caters to babies. Who knew Vegas offered a Baby-Friendly hotel? As a Mom, I would feel comfort in knowing I can request a bottle sterilizer, keeping my babies bottles safe for feeding. Run out of diapers? Housekeeping can simply bring them up to your room.
My 7 and 6-year-old's would love being able to relax with terry cloth clippers, board games, books, and toys. It keeps Momma from over-packing their little backpacks and suitcases, leaving more room for clothes, shoes, and souviners.
As I browsed all Las Vegas has to offer in Kid-friendly hotels, my opinion changed a bit. Vegas really CAN be kid-friendly. Maybe I'll bring the family on my next conference?
This is a dedicated TravelingMom post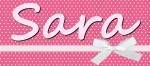 Sara Patterson has been blogging since 2007, but took a break for a couple years to tackle the world of news. She was the Social Media Director for a Houston based market 10 news station for over 2 years, but decided it was time to go back to her roots as a parenting blogger so she can spend more time with her family. She has now become an independent social media consultant for a variety of clients such as Hunger Free Texans and Downtown Galveston. Follow her personal Twitter account
@SocialNewsSara,
blogging account
@Family_Appeal
.
Latest posts by Sara Patterson (see all)