I'm learning the art of "Making-Ahead" with a little help from my newest Cookbook Make-Ahead Meals for Busy Moms by Jane Doiron. I'm so excited about freezing, preparing, and cooking that I just HAD to share a recipe with you guys. I made this the other night and the whole family thoroughly enjoyed it!
I know you're thinking it looks like a lot of steps, however, it is TOTALLY worth it!
Ingredients

– 1 1/2 lbs. boneless, skinless chicken breast, cooked and shredded
– 10 oz. bag spinach, cooked, drained, and chopped
– 15 oz. ricotta cheese, part skim
– 1/2 cup mozzarella cheese, shredded
– 1/2 teaspoon salt
– 1/2 teaspoon black ground pepper
– 3 garlic cloves, minced
– 1/2 cup Parmesan cheese, grated
– 2 Eggs
– 8 oz. box manicotti

Sauce:
– 3 cups heavy scream
– 1/2 teaspoon chicken bouillon powder
– 1 large garlic clove, minced
– 1 cup 4-cheese pizza cheese, shredded
– Salt and Pepper to taste
– Additional Parmesan cheese, for the topping

A Day Ahead
Spray a 13x9x2 inch baking dish with nonstick spray' set aside. In a large bowl, combine the shredded chicken, spinach, ricotta, mozzarella, salt, pepper, garlic, Parmesan cheese, and eggs. Boil the manicotti 1 minute less than directed on the box. Do not overcook. You will need 12 manicotti, but it is good to cook extra in case they fall apart. (There are 14 manicotti per box.) Carefully remove the manicotti from the hot water and place them on a long sheet of wax paper to cool and dry. Fill a pastry bag with the chicken mixture and stuff the manicotti. Place the stuffed manicotti (side by side and touching) in the baking dish. Or you can divide them up into 2 freezable baking pans.
To Make the Sauce: Heat a large skillet over medium heat. Add the cream. When the cream is hot, stir in the bouillon, garlic, shredded cheese, and salt and pepper to taste. Stir until well blended. Pour the sauce over the cannelloni. Cover and refrigerate.
Cooking Directions
Take the cannelloni out of the refrigerator 30 minutes before cooking. Preheat the over to 350F. Sprinkle the top of the cannelloni with Parmesan cheese. Cover and bake for 30 minutes. Then uncover and bake 20-25 minutes until bubbly and the cheese on top is golden brown. Serves 6 (2 manicotti each).
Freezing Directions
This dish will taste fine after it has been frozen, but be aware that the cream will separate. If you want to freeze the cannelloni, be sure that it is completely coled first. Then wrap it well in plastic wrap and place it in a labeled extra-large freezer bag or 2 layers of foil. On the outside of the bag, write "Sprinkle with grated Parmesan cheese before cooking." This will freeze up to 2 months.
Thawing Directions
Transfer the frozen cannelloni dish to the refrigerator at least 24 hours before you want to to cook it. Remove it from the refrigerator 30 minutes before cooking. Cook as directed. You may have to add on a little cooking time, if it's not completely thawed out.
This recipe taken from Jane Doiron's Make-Ahead Meals for Busy Moms. See my full review of her cookbook at
Momma Findings
.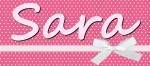 Sara Patterson has been blogging since 2007, but took a break for a couple years to tackle the world of news. She was the Social Media Director for a Houston based market 10 news station for over 2 years, but decided it was time to go back to her roots as a parenting blogger so she can spend more time with her family. She has now become an independent social media consultant for a variety of clients such as Hunger Free Texans and Downtown Galveston. Follow her personal Twitter account
@SocialNewsSara,
blogging account
@Family_Appeal
.
Latest posts by Sara Patterson (see all)