Today is my VERY first post in my weekly series entitled Sara Say What?! I'll be talking and vlogging about what God is sharing with me about Motherhood, Marriage, and Friendship. Sometimes it'll be full of advice and others… well it might be me asking YOU for advice.
Let's talk Marriage and Travel, yeah?
(And don't ask me why YouTube decided to still shot my face so weird)
Reflections
-Do you travel a lot?
-How do you keep communication open with your spouse?
-Want to share your travel experiences and how they affect your marriage?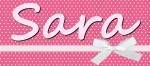 Sara Patterson has been blogging since 2007, but took a break for a couple years to tackle the world of news. She was the Social Media Director for a Houston based market 10 news station for over 2 years, but decided it was time to go back to her roots as a parenting blogger so she can spend more time with her family. She has now become an independent social media consultant for a variety of clients such as Hunger Free Texans and Downtown Galveston. Follow her personal Twitter account
@SocialNewsSara,
blogging account
@Family_Appeal
.
Latest posts by Sara Patterson (see all)