So, if you follow me on Twitter or are friends with me on Facebook, you're probably tired of hearing me talk about the H1N1 virus. My family, was gracious enough to go through this virus and let you guys in on our experience and the products and/or remedies that have helped us through it. Okay, we weren't very gracious, we were more like "forced" by the H1N1 flu virus that knocked down our door.
This has been a learning experience for all of us, especially my children. I mean, I've told them time and time again about washing their hands and getting enough rest, but they never really understood…. that is until now.
We're on the tail end of the H1N1 flu virus (I refuse to call it Swine Flu. That name just makes it sound gross) and are creating a "Family Health Plan". A few days ago, I told you guys about everything we were doing to get us THROUGH the virus, but today I want to talk about what we do as we recover and how to keep healthy in the coming days when our immune system is at it's weakest.
I actually have a list I'm working with with my 7, 6, and 2-year-old that talks about what we can do to stay healthy and why. Check it out:
Wash Hands– All three of my children have learned to wash their hands after, just about everything. Going to the bathroom? Wash 'Em. Handling Food? Wash 'Em. Out at the grocery store? Wash 'Em. Playing with Toys? Wash 'Em!
Cover Your Cough– This was actually taught to them a few years ago. Cover your cough and/or sneeze with the crook of your elbow or arm. This keeps germs on yourself and not on your hands, keeping the spread of germs limited.
Get Rest– We are usually on a strict schedule during the day, however, we now know that if our body isn't' getting enough rest it weakens our immune system. My daughter says, "It makes our body too tired to fight back against the flu monster."
Eat Healthy– I'm guilty of giving my kids junk food when they ask or splurging on fast food when I'm too tired to cook, but my children really DO love fruits and vegetables. So, I'm on a mission to plan our meals properly to give us all the nutrients we need this Cold & Flu Season.
Take Vitamins– My children have taken vitamins for awhile now, but we got out of the habit with the busy Summer schedule. Fall came in, School started and we really just forgot to take them again. We won't make that mistake again. They usually take Flintstones Vitamins, but if we're out we all take a Vitamin C tablet.
Drink Lots of Water– Again, I can not stand drinking water. I gotta have caffeine, but honestly? I'd rather drink GALLONS and GALLONS of water before going through the H1N1 flu virus again. Want to mix it up? Try mixing Airborne into your water twice a day. Airborne contains a special blend of 17 vitamins, minerals and herbs, including Zinc, Ginger, Echinacea and a blast of Vitamin C!
Disinfect Your House– We are armed with Lysol, Clorox Wipes, and Bleach. Want to get the kids involved with cleaning and disinfecting? Even the youngest can help! While I clean with Clorox Wipes, I give my 2-year-old a Germ-X Soft Wipe (made for hands and face). He wipes along with me without being directly exposed to chemicals from the Clorox wipes or bleach.
Get Vaccinated!– Arm yourself by getting the flu shot. If the H1N1 Vaccine is available don't hesitate to get it. We have had problems getting our shots due to moving, insurance changes, and certain pharmacies not giving them out to children (will let you guys know about that later this week). If it's easily accessible, get vaccinated. This flu strain does NOT play games and even had my husband out of work for about a week.
There are SO many products out there to help us through this rough season. Last year, during my Health & Safety campaign at Momma Findings, I learned about Kids-EEZE Chest Relief, Vicks Humidifiers, Sambucol Formulas, and Emergen-C to name a few. Thanks to the One2One Network, I've learned about another great brand called Boiron to help parents out. I haven't tried their products as of yet, but just reading about it makes me think we could have definitely used them this last week.
New to help parents are Children's Oscillococcinum to nip flu-like symptoms in the bud and Children's Coldcalm Pellets, a multi-symptom cold reliever. Along with Children's Chestal for all types of coughs, these homeopathic medicines work safely and naturally without causing side effects and they won't interact with other medications. They do not contain any of the ingredients questioned by the FDA for use in young children. All three are sweet-tasting and kid-friendly. All three are from Boiron, world leader in homeopathy and maker of Oscillococcinum®, which has been relied upon by families around the world for more than 65 years.
If you guys want to try Boiron products, head over to your local pharmacy or natural food store. OH! I know, all too well, how all these "Flu Fighting" products can add up. So, make you print out your $1.00 off coupon.
-How are you keeping healthy this Flu Season?
-Do you have an awesome recipe for chicken soup or remedy?
-Have questions on what WE went through with H1N1?
Remember, these are just MY tips and should not be taken as professional medical advice. If you're looking for more products and/or tips to fight off the flu, check out Momma Findings for product reviews on
Flu Prevention
and
Health
.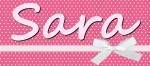 Sara Patterson has been blogging since 2007, but took a break for a couple years to tackle the world of news. She was the Social Media Director for a Houston based market 10 news station for over 2 years, but decided it was time to go back to her roots as a parenting blogger so she can spend more time with her family. She has now become an independent social media consultant for a variety of clients such as Hunger Free Texans and Downtown Galveston. Follow her personal Twitter account
@SocialNewsSara,
blogging account
@Family_Appeal
.
Latest posts by Sara Patterson (see all)