Arriving home from an awesome blogging conference, I expected to come home to lots of hugs, excited smiles, and possibly a clean house. Instead, I was welcomed by the H1N1 Flu Virus, not exactly who I wanted to see after being away for three days.
My 7-yr-old son was vomiting along with a high fever, but it didn't cause us to panic. We usually handle sickness pretty well, so we waited to take him into the Doctor. A few days later we sat in the exam room and listened to those words:
"His results are positive for influenza. Over 95% of people who have the flu in this area have the H1N1 strain, so we're positive this is what your son has. We can do further testing should you need a confirmation."
Wait.
Fuzziness in brain.
Hold On.
Come again?
Later that night, I was literally knocked out: Fever, Chills, Shaking, Body Aches. This virus doesn't play games, because it also took down my husband, a man who laughs at the face of the flu. The Doctor is not releasing him to go back to work for another 5 days of diagnosis.
So, as we go through the virus everyone is deathly afraid of, I have to say, it's tolerable. Of course, I wouldn't have said that yesterday when I was laying face first into my pillow, but we can make it through it.
What have we done?
Well, lots of fluids. We've been living on Pedialyte Freezer Pops, Sprite, Jello, and Gatorade. This year, we live near family so that has been the life saving factor. My Sister, Mom, and Mother-in-Law have stepped up in a big way taking my toddler and daughter, trying to keep them away from the germs. They have brought soup, chicken & dumplings, meds, and goodies to lift our spirits.
My advice to you, if your family gets the H1N1 virus:
STAY CALM
Seriously, if you're calm, your decision making skills along with your Mom instincts will take over. Keep hydrated with clear fluids, jello, and popsicles. We have actually had a bigger appetite eating foods other than soup. Another thing, stick to your Med schedule. Depending on how old your children are, stay on the 4 hour schedule of Motrin and Tylenol even if it seems they are doing better. Mucinex has been the big factor for us. We have, both the adult and children's syrup and it has helped our cough and drainage. Don't rule out the good ole' cough drops either. Yeah, they're gross, but when you're drowsy, exhausted, tired, and up in the middle of the night they definitely help.
So, let's make it simple, k? This is what WE have used to fight the H1N1 Virus:
-Tylenol
-Motrin (alternating)
-Gatorade
-Sprite
-PediaPops
–Vitamin C
-Mucinex
-Kleenex
-Jello
–Halls Cough Drops
We're alive, we're getting through this slowly, and want to help other families going through this.
-Have you gone through H1N1 this year? What was your experience?
-Want to know our symptoms? Leave me a comment. I'm happy to talk with you.
-Have advice for us or any of my readers? Please leave it in the comment section.
Stay tuned for our "After Math" post where we talk Clorox Wipes, Lysol, Dial Soap, and Antibacterial hand wash. Oh yeah! I'm talking how to kill the virus after you're feeling better and how to get your house back!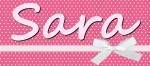 Sara Patterson has been blogging since 2007, but took a break for a couple years to tackle the world of news. She was the Social Media Director for a Houston based market 10 news station for over 2 years, but decided it was time to go back to her roots as a parenting blogger so she can spend more time with her family. She has now become an independent social media consultant for a variety of clients such as Hunger Free Texans and Downtown Galveston. Follow her personal Twitter account
@SocialNewsSara,
blogging account
@Family_Appeal
.
Latest posts by Sara Patterson (see all)