As a young girl, I remember being asked by my teacher, "What do you want to be when you grow up." Other children had the same ole' answers: Firefighter, Doctor, Nurse, Police Officer, School Teacher.
I wanted to be something different, something breath taking, something MAGICAL! I wanted to be a Princess.
Snow White to be exact.
As I sit surrounded by my three children, little did I know that the path to "Princesshood" would lead me to my own kingdom of diapers, cooking, and playdates at the park. I've grown up, but instead of being a Princess, I'm a Stay-at-Home-Mom. My royal counsel consists of King Daddy, Prince Zachary, Princess Abby, and Rudy the Knight. Little did I know that my riches would be given in God's Grace, Smiles from my babies, and enjoying the smallest moments like this:
Abby with her gift and the clues that got her there



We reviewed Snow White and the Seven Dwarfs Diamond Edition at Momma Findings and incorporated it into an early Birthday Present with my daughter, Abby. She's turning Six Years Old on Monday and we are "biting at the bit" to celebrate. As we enjoyed dinner and "note passing" (the kids have started passing notes to us during dinner time as a fun game), King Daddy had an idea.
A SCAVENGER HUNT for an early Birthday Present!!
Abby ran to her room in glee so we can put it all together. Her laughter and excitement seeped from beneath her bedroom door and my heart melted. Zachary was over ecstatic as he helped Daddy with the clues:
-In the Oven
-Behind our bed
-Behind the Couch
-Give Daddy a Kiss
-In His Pocket
-In Your BackPack
AHA! There it is, the ultimate Disney Classic to enjoy with my Princess. As I listened to the Music Video, she insisted on watching first, I remembered my younger days when I wished my Prince would come. Then smiled knowing … he had. I remembered when My Prince created his own Scavenger Hunt for my Birthday. Or was it Valentine's Day? Christmas?
Eight years of marriage and I don't remember why he did it or what the gift was afterwards, but I remember the effort he put into it. I remember the scavenger hunt I went on that King Daddy so happily gave me our first year of marriage.
I may not enjoy days at the spa, catered meals, or even a maid, but I've got a Royal Family who loves me, laughs with me, and takes care of me.
A Princess I Am.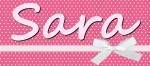 Sara Patterson has been blogging since 2007, but took a break for a couple years to tackle the world of news. She was the Social Media Director for a Houston based market 10 news station for over 2 years, but decided it was time to go back to her roots as a parenting blogger so she can spend more time with her family. She has now become an independent social media consultant for a variety of clients such as Hunger Free Texans and Downtown Galveston. Follow her personal Twitter account
@SocialNewsSara,
blogging account
@Family_Appeal
.
Latest posts by Sara Patterson (see all)