**SWOOSH**
Instead of my regular hug, my 7-year-old son ran passed me and all I felt was a swift breeze of wind and his feet pitter-pattered him all the way to the bathroom. As I walked closer to the door of the kids bathroom I heard his moans.
"Baby. Are you okay? Does your stomach hurt?"
"MOM! I'm fine. Ok?!"
Alright.
As we enjoyed our afternoon snack and started our homework, again that same wind blew passed me as I brought in glasses of milk and vanilla wafers.
"Baby, Are you okay? Does your stomach hurt?"
"MOM! I said I'm fine. Ok?!"
As the day wore on, the same bursts of wind blew past me as he insisted on running back and forth to the bathroom with his moans, his back bent over, and his arms holding his belly.
As a Mother, my heart, literally, aches when I see my children sick, hurt, or sad. I didn't know what was going on with my child. Did he eat too much? Does he have a stomach virus? Diarrhea? Constipation?
Seeing his worried face, I knew something had to be wrong. His father and I told him we didn't think it would be a good idea to go to Cub Scouts that evening. Just seeing how quickly and often his trips to the bathroom were, we couldn't risk him getting sick there or worst of all, having an embarrassing situation on our hands. Zach does NOT do embarrassing very well (although he might have to learn when he reads this post ten years from now).
He insisted he was fine and had an incident-free evening at his Wolf Pack meeting, but as soon as he arrived home he was back on that toilet, back in that bathroom, and back to his, "Mom! I'm FINE!"
"Honey, is it just not coming out? That can really hurt your belly."
Learning that it was severe constipation, I prayed he'd be able to go in the morning before school. When he was 3-years-old we had problems where he wouldn't go for weeks out of fear, pain, or thinking it was just gross. Zach suffers from a mild case of OCD and I'm still trying to understand his bathroom habits/rituals.
The very next morning, he woke, he dressed, and he swiftly took his little feet to the bathroom… once again. As the clock hit 7:02 I worried, he wouldn't make it out in time for the bus. 7:05 (bus arrival time) and still nothing.
*knock knock*
"Baby, I don't wanna rush you, but the bus will be here soon. You okay to go to school?"
*SWOOSH*
He runs out of the bathroom, full of glee, jumping up and down yelling, "I did it MOM! I FINALLY went!!" With a sigh of relief, I immediately helped him tuck his shirt back in, buckle his belt, and grab his backpack. Out of all the things to make a Momma happy, I was ecstatic my son was able to poop! I wouldn't worry about him all day at school, wondering, and waiting for the nurse to call me.
Walking out the door, he says, "Mom, there's a problem though. I flushed, but it wouldn't go down. I used lots of toilet paper, but put all of it in the trash so I wouldn't clog it up. The poop is just… well… big. One big…. poop." Kissing me on the cheek, he runs to catch the bus which arrived in perfect time.
Dare I look? I must. I must. I MUST and I'm afraid.
As much as I'm cringing at the thought of huge, ginormous, monster-sized, poop, I cringed more at how I could get that sucker to go down the toilet. It was the size of my arm, both in length and width! No WONDER he was having a hard time going. With my toddler looking over my shoulder into the "bowl of football sized poop" I almost start to cry.
There were really only two options:
1.) Fish it out with some kind of device, throw it in the garbage, and rush the garbage out as fast as I can.
2.) Somehow, cut that sucker in half in order for it to make it down the toilet.
I went with option two. With my plastic knife in hand, I stood over the toilet. Oh yeah, I went there. Flashbacks of what my life used to be like before kids, went flying in and out of my head and my eyes closed:
Dancing till midnight, sleeping in, watching TV that didn't revolve around a pop-singing sensation named after a US State, cooking dinner without an interruption every 5 minutes, cuddling with Hubby in our bed without a toddler sandwiched in the middle, cooking dinner for two instead of five, going to the bathroom without fingers underneath the door, having a conversation without a child tugging at my shirt…….
Flashback gone, Poop still there.
I looked at my toddler, he looked at me shrugging his shoulders and keeping his grip on his sippy cup of chocolate milk. We flushed, we sliced, we watched, we waited. Flushing one more time, the poop went to a place far, far, away. We, swiftly, threw our plastic knife away, and the celebration began. My toddler danced, he cheered, and I joined him yelling, "Yay! Poop's gone! WOO HOO!"
Who knew an over sized piece of poop would help me appreciate Mothering just a little more. Although, I'd rather never HAVE to cut a piece of poop again, I'm joyful that I was here, laughing at how God speaks to us through incidents such as this, and how He convicts us, bringing us back to a place where we can love on our babies, appreciate our job as Mothers, and know this phase won't last long, so enjoy it while you can.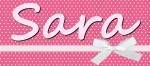 Sara Patterson has been blogging since 2007, but took a break for a couple years to tackle the world of news. She was the Social Media Director for a Houston based market 10 news station for over 2 years, but decided it was time to go back to her roots as a parenting blogger so she can spend more time with her family. She has now become an independent social media consultant for a variety of clients such as Hunger Free Texans and Downtown Galveston. Follow her personal Twitter account
@SocialNewsSara,
blogging account
@Family_Appeal
.
Latest posts by Sara Patterson (see all)