Last weekend, my sister and I took my three children to see Cloudy With A Chance of Meatballs. I was just overly thrilled to see it, probably more than my children. So, armed with popcorn, over sized drinks, and our 3D glasses we awaited the movie to begin.
Breaking the sound of munching popcorn, my 7-year-old son, Zachary, turns to me and says, "Mom, there are 33 chairs on that bottom section of the theatre."
Hmmm.
Who would have thought to actually COUNT the chairs or, better yet, who would WANT to? It didn't surprise me at all because just days ago he came to me with this:
"Mom, I know how much 30 quarters adds up to. It's seven hundred and fifty cents."
My head is thinking Okay, carry the one, 4 quarters in a dollar….
"Mom, you don't have to count it. I'm right."
Okay, Mr. Smarty, "How many dollars is it?
"Seven Dollars and Fifty Cents. Duh."
Hmmm.
So, as we discussed the amount of theatre chairs at the bottom, my 5 year old daughter says, "I wonder how many are in the WHOLE room?"
"One hundred and Twenty One. There is a 11 rows with a 11 chairs in each row. 121."
In Cloudy With a Chance of Meatballs, the main character, Flint Lockwood, faced the same adversity. He's intelligent, he's different, he wants to make an impact on the world, but most of all he wants his parents approval.
Since, my mind doesn't work like my child's, I'm trying to understand how I can embrace his passion for Math and Science. What fun activities can I plan that he'll enjoy and should I? My first Momma Instinct is to embrace his interest, but half of me is telling me I need to "push" relaxing more, reading a good book, running outside like other kids. Or is that my fear talking, scared that other children won't accept him and the unique person he is?
There's a balance here, but I'm having a hard time finding it. Do you have a gifted child or a child with "different" interests? Do you find it hard relating to them and how do you handle it, showing them you accept who they are and will love them all the same?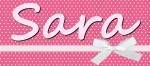 Sara Patterson has been blogging since 2007, but took a break for a couple years to tackle the world of news. She was the Social Media Director for a Houston based market 10 news station for over 2 years, but decided it was time to go back to her roots as a parenting blogger so she can spend more time with her family. She has now become an independent social media consultant for a variety of clients such as Hunger Free Texans and Downtown Galveston. Follow her personal Twitter account
@SocialNewsSara,
blogging account
@Family_Appeal
.
Latest posts by Sara Patterson (see all)