Last year, my daughter was asked to bring a white T-Shirt to school for a Halloween project. Anxious to see what she'd make, I bought a bag and sent the extras along with her for those who might have forgotten theirs.
I was just plain tickled to see my daughter bring home an orange tie-dyed shirt with tiny "pumpkins" all over it. On the day of her Fall Party, at school, she donned a black long sleeve shirt underneath and an orange/black hair bow. She was all smiles as she celebrated Halloween and showed off her project. Check it out:
This year, we want to have some more "Groovy" fun with our friends and family making 2009 Shirts, so I searched hi and low for instructions on HOW to make this pumpkin shirt. Lucky for me Disney Family Fun has me covered (it seems I'm ALWAYS finding what I need on their site).
CRAFT MATERIALS:
White T-shirt, washed
Rubber bands
Orange fabric dye
Sink or bucket for the dye
Rubber gloves
Blunt-ended scissors
Cardboard (for inside of shirt)
Black permanent marker
Black fabric paint
Paintbrush
Time needed: Under 1 Hour
1. Pinch and gather up a portion of the T-shirt fabric, then add a rubber band 1 or 2 inches from the point of the pinch. Wrap the band around several times until it's nice and tight. Create similar sections with rubber bands all over the shirt and sleeves.
2. Prepare the dyebath according to the instructions on the package. Thoroughly wet the shirt with water. Wearing rubber gloves, submerge the shirt in the dye. Let it soak until it looks a shade darker than you want it to be.
3. Still wearing gloves, rinse the shirt under warm running water. As the rinse water becomes less orange, change the water temperature to cold.
4. Once the water from the shirt runs clear, carefully cut off the rubber bands. Dry the shirt.
5. Insert cardboard inside the shirt, then use a permanent marker to draw jack-o'-lantern features inside each circle. Fill in the shapes with the marker, or use black fabric paint (which stays black longer).
My daughter mentioned to me it was really hard to draw on the shirts with the marker, so I advise to stand by and help when needed. She's anxious to try again this year!
What fun activities do you guys do at home for Halloween? Wanna share with me? I'm always open for new ideas I can try with my family and I'll be posting Halloween Fun all month long here at My Sippy Cup Runneth Over so I might just highlight yours!
This activity/craft idea taken from Disney Family Fun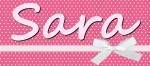 Sara Patterson has been blogging since 2007, but took a break for a couple years to tackle the world of news. She was the Social Media Director for a Houston based market 10 news station for over 2 years, but decided it was time to go back to her roots as a parenting blogger so she can spend more time with her family. She has now become an independent social media consultant for a variety of clients such as Hunger Free Texans and Downtown Galveston. Follow her personal Twitter account
@SocialNewsSara,
blogging account
@Family_Appeal
.
Latest posts by Sara Patterson (see all)