I love my coffee in the mornings. Trying to get two little ones out the door for school, keeping my toddler busy throughout the day, and throwing in the regular laundry and cleaning…well… Coffee keeps me going during the wee hours of the morning.
Do you love coffee as much as I do? Well, Nescafe is accepting applications for Taster's Choice Taste Testers. Check it out:
"The Tasters are a community of highly involved coffee lovers who love coffee in all its forms, including NESCAFÉ TASTER'S CHOICE. Tasters are an active force supporting NESCAFÉ TASTER'S CHOICE by helping to spread the word about this gourmet instant coffee among their friends, co-workers, and community by engaging in fun word-of-mouth activities. In addition, they provide the NESCAFÉ TASTER'S CHOICE brand team with their input and opinions to help shape the brand's future.
Tasters are creative, open-minded, optimistic, and adventurous. They love to discover new things and engage in activities that open their minds to new possibilities. While traveling, attending cultural events, visiting museums or participating in a community function, Tasters know that a gourmet cup of coffee is always available in an instant! Here's to you, Tasters!"
Now, I don't know about you, but I'm pretty "creative, open-minded, optimistic, AND adventurous"! I applied as soon as I heard about the program. In fact, Nescafe sent me a package full of some awesome coffee blends, that I'll be sharing with you next week at Momma Findings.
So, grab your laptop to sign up to be a Nescafe Taste Tester and pick out that favorite coffee mug of yours to read about my week of testing some really great coffee. National Coffee Day was September 29th, but it's still National Coffee WEEK so sip away by friends! That's what I'M talking about!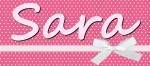 Sara Patterson has been blogging since 2007, but took a break for a couple years to tackle the world of news. She was the Social Media Director for a Houston based market 10 news station for over 2 years, but decided it was time to go back to her roots as a parenting blogger so she can spend more time with her family. She has now become an independent social media consultant for a variety of clients such as Hunger Free Texans and Downtown Galveston. Follow her personal Twitter account
@SocialNewsSara,
blogging account
@Family_Appeal
.
Latest posts by Sara Patterson (see all)