There's this guy driving a pick up truck through this small town. As the wind blows through his hair and the Hank Williams song circles through his ears, he sees her. She's wearing a tight dress, long hair, perfect complexion, and a sight for sore eyes. Her hair glistens and slowly blows out of her face as she turns to see him. They exchange glances and he feels a fluttering inside himself that makes him want to…..
CRASH!
We've seen it in movies and some of you might have even witnessed a situation such as this in real life, a distraction so innocent that leaves you wondering What was I thinking? How could I be so stupid?
Distractions.
It seems there everywhere you turn and I don't mean JUST sexual distractions. Satan uses the smallest thing to distract the busy mom at home or the construction worker on site. It's a way to throw us off course and it's one of the most crafty ways to keep us from our focus on Christ.
Just yesterday I read a really short blog post, by one of my favorite bloggin' Mommas, that left me feeling really convicted. I've realized how I can better utilize my time during the day, how there's no room for laziness, and how my mind and heart must keep watch for these distractions.
In my friends post she uses the line:
Satan Knows.
He may not be able to take us down, but he can make us ineffective.
The word "ineffective" struck my Momma heart because I've been there, I'm there, I feel like I'll be there for awhile. Most days I feel ineffective to my children, but especially to my spouse all because of distractions.
What kind of distractions do I face?
Blogging is one of them. Writing is a passion of mine and I engulf a lot of my days with it. Although it's innocent enough, I need to remind myself daily that I'm His child and God wants to spend time with me, not through praying with my kids or listening to Christian music throughout the day, but personal "face to face" time together through prayer, devotion, and quiet time in the mornings.
I must also remember that God gave me this job and it's just as important as any other. I'm here to raise these children up in God's Grace, lead them to Our Lord, and guide them in a way pleasing to Him.
I'm their Momma.
Reminding myself that God wants me to respect my husband by not only loving him, but also serving his needs. As much slack as I'm ABOUT to get with this statement… It can be the small things like keeping the house clean, having the laundry done, and cooking his favorite meal (or going out to eat if you aren't much for cooking). My husband has told me time and time again that he loves to come home to a clean house. He feels relaxed and knows I respect how hard he's worked to provide for our family that day.
I want to respect him in that manner avoiding all distractions.
I'm on a path of mindfulness where I can better detect those distractions, on a quiet mission through a route of awareness and peace………..
Oh wait! I just got an instant message on-line. I wonder if my sister is free tonight? Did I thaw the chicken for dinner?!!
Got'cha.
So, tell me Mommas (and Dads)… what kind of distractions do you face daily?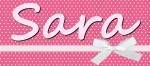 Sara Patterson has been blogging since 2007, but took a break for a couple years to tackle the world of news. She was the Social Media Director for a Houston based market 10 news station for over 2 years, but decided it was time to go back to her roots as a parenting blogger so she can spend more time with her family. She has now become an independent social media consultant for a variety of clients such as Hunger Free Texans and Downtown Galveston. Follow her personal Twitter account
@SocialNewsSara,
blogging account
@Family_Appeal
.
Latest posts by Sara Patterson (see all)