In the last four months we've packed up our house in Memphis, left a secure job, moved over 600 miles back home to Texas, all on a leap of faith.
God has definitely blessed us with our family, friends, and opportunities. It's still very tough. In fact, it's going to be tough for a while until we can get back on our feet and settle into our new house (tomorrow, yay!), our new school, and basically our new life.
Although, it's where we grew up, it feels like a new life all over again. We feel the comfort and security of it all with familiar faces and street names. We, as a family, know this is where we're supposed to be. We've travled the country, we've seen new cities, and now we're home.
All because God Keeps Saving Me.
I've prayed for My Savior to keep his grip on me and my precious family. I've cried out to God in tears. "God, I can't do this alone."
This song, by Josh Wilson, puts all my prayers into a beautiful song. Take a listen:
Savior, please take my hand
I work so hard, I live so fast
This life begins, and then it ends
And I do the best that I can, but I don't know how long I'll last
I try to be so tough
But I'm just not strong enough
I can't do this alone, God I need You to hold on to me
I try to be good enough
But I'm nothing without Your love
Savior, please keep saving me
Savior, please help me stand
I fall so hard, I fade so fast
Will You begin right where I end
And be the God of all I am because You're all I have
Hallelujah
Everything You are to me
Is everything I'll ever need
And I am learning to believe
That I don't have to prove a thing
'Cause You're the one who's saving me
To learn more check out the Josh Wilson Myspace Page.
Music Monday will be a weekly feature here so come back each Monday and check out what we're listening to.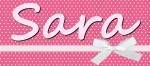 Sara Patterson has been blogging since 2007, but took a break for a couple years to tackle the world of news. She was the Social Media Director for a Houston based market 10 news station for over 2 years, but decided it was time to go back to her roots as a parenting blogger so she can spend more time with her family. She has now become an independent social media consultant for a variety of clients such as Hunger Free Texans and Downtown Galveston. Follow her personal Twitter account
@SocialNewsSara,
blogging account
@Family_Appeal
.
Latest posts by Sara Patterson (see all)