Now that I'll be settling into my home, I have full plans to plug my iPod into the dock and jam out in the kitchen. This is our "routine" each day when I cook meals. My toddler sits near me and "helps" while our favorite tunes encourage us for the day.
One particular song I'm really lovin' these days is Matt Brouwer's I Shall Believe. God will never give up on us if we believe in His Almighty healing and love. Check it out:

Come to me now
And lay Your hands over me
Will You find me tonight
Say it will be alright
And I will believe
Broken in two
I know You're on to me
That I only come home
When I'm so all alone
But I do believe
That not everything I gonna be
The way you think it ought to be
It seems like everytime I try and make it right
It all comes down on me
Please say honestly You won't give up on me
And I shall believe
Open the door
And show me Your face tonight
I know it's true
No one heals me like You
And You hold the key
Never again will I turn away from You
I'm so heavy tonight
But Your love is alright
And I do believe

Music Monday will be a weekly feature here so come back each Monday and check out what we're listening to.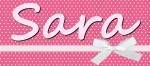 Sara Patterson has been blogging since 2007, but took a break for a couple years to tackle the world of news. She was the Social Media Director for a Houston based market 10 news station for over 2 years, but decided it was time to go back to her roots as a parenting blogger so she can spend more time with her family. She has now become an independent social media consultant for a variety of clients such as Hunger Free Texans and Downtown Galveston. Follow her personal Twitter account
@SocialNewsSara,
blogging account
@Family_Appeal
.
Latest posts by Sara Patterson (see all)