I was frozen on the couch.
Not being able to move, but instead looking at a stream of blood coming from my daughter's head onto her shirt. I heard screaming, but it was all muffled, as if I was underwater. When I blinked my eyes, the sound came in loud and clear. Rudy, my two year old was crying, Abby was screaming, and, as if out of nowhere, I was holding a towel full of blood against the wound, applying pressure.
Literally, I was frozen for about 15 seconds, not knowing what to think, not understanding what just happened, and scared of what was to come next. My hands were shaking as I tried calling my husband at work. Somehow, the touchscreen on my phone wasn't recognizing my touch and instead kept calling Donato's Pizza in Charlotte, NC. Why in the HELL do I still have the phone number programed in my phone?! We haven't lived there in over a year!
Once my BlackBerry decided it would actually call the person I needed to call, I got nothing. Hubby didn't answer and I panicked as I dialed my parents. That was quickly thrown out as I couldn't tell, in my stricken moment, what number was what. They have so many.
Next.
My Sister.
Me: "Mona, what are you doing? Can you meet me at the ER? I need to take Abby"
Sis: "I'll be right there."
Without questions, she dropped what she was doing and jumped in her car. Lucky for me, she called my parents and they picked up Zach and Rudy at our friends house, where the incident happened.
It was a gash all the way to the bone, I realized once we sat underneath the examine room lights. You'd be surprised to know that it came from one of the sweetest faces you'll ever know:
Can you imagine this sweet face doing this?
My sweet baby chuncked a small metal trash can (AKA: His Drum) at his sister and probably scarred her for life… literally.
As the ER Dr. and Nurse prepped the wound for stiches, I held her hands and Daddy (who made it just in time) held her legs. She was calm until the shot, to numb her head, hit her. As the stitch came in she screamed.
Heart Aching.
I cried along with her almost yelling in my husband's ear, "Make 'em stop. She can feel it!"
Another shot.
More screams as the stitching began.
The four of us (Nurse, Dr., Dadddy, and Myself) tried to figure out if she was feeling pain or pressure. So, the nurse asked her, "What does it feel like? Pain or pressure?"
Can you imagine a 5 year old trying to distinguish between the two?? We asked her again, "Abby, what does it feel like?" Through her tears she says, "It feels like Sharks are eating me!!"
Heart broken.
I can't ask for a better description because I imagined it DID feel like Sharks were eating her.
Nobody asked me how I felt, but in my Momma heart I felt Sharks were eating me and the muffling from before set in as I sank underwater drowning out my child's screams, knowing we HAD to get through this.
I froze as the hot tears flowed down my face, snot ran down my nose, and I just held her hands praying out softly for God to ease her pain and help her know He was holding her tightly.
In the end He had and she smiled proudly with her badge of Honor, eight stitches:
I'd like to thank everyone who texted, emailed, and Facebooked their prayers and thoughts throughout the whole incident. We definitely felt each prayer lifted and knew we were loved.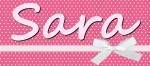 Sara Patterson has been blogging since 2007, but took a break for a couple years to tackle the world of news. She was the Social Media Director for a Houston based market 10 news station for over 2 years, but decided it was time to go back to her roots as a parenting blogger so she can spend more time with her family. She has now become an independent social media consultant for a variety of clients such as Hunger Free Texans and Downtown Galveston. Follow her personal Twitter account
@SocialNewsSara,
blogging account
@Family_Appeal
.
Latest posts by Sara Patterson (see all)