When I was a teenager (a LONG time ago) I recall a High School dance, where the Macarena was ALL the rage. HEY! MACARENA!
Today, we've got a new rage and it's called:
The Hoedown Throwdown
Yeah.
It's got children of ALL ages Poppin' It, Lockin' It, and Polka Dottin' It! I mean, even my dear friend, who just happens to DJ on the side, learned the moves. We were thrilled when he called us up and asked if we wanted to learn. Being that my children are 7 and 5, I knew they'd jump at the chance to learn from DJ Kevin! Plus, when he threw in Pizza and good friends, well I couldn't say no. Check it out:
This new wave of dance moves and TV Shows are just creepin' up on me. It's like I'm not cool anymore and I, definitely, have no idea what's "In" and what's not. Do you remember my Achey Breaky Post? Who knew Billy Ray was no longer the mullet country singer?! My 5 year old whispers to her friends, "My Mom. I love her, but she doesn't know what's cool."
Ok.
Not Really.
So, here's to a new school year, a new list of faves, and this Momma learning all the moves to the Hoedown ThrowDown. Maybe I'll be as cool as these girls:
Wanna learn the HoeDown ThrowDown? This is a great "How To" Video:
Oh WAIT… HERE'S the "How To" Video: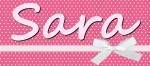 Sara Patterson has been blogging since 2007, but took a break for a couple years to tackle the world of news. She was the Social Media Director for a Houston based market 10 news station for over 2 years, but decided it was time to go back to her roots as a parenting blogger so she can spend more time with her family. She has now become an independent social media consultant for a variety of clients such as Hunger Free Texans and Downtown Galveston. Follow her personal Twitter account
@SocialNewsSara,
blogging account
@Family_Appeal
.
Latest posts by Sara Patterson (see all)