Picture from MSNBC
Health Care Reform
Unemployment
Pollution
Poverty
Short Wearing First Lady
All problems worth discussing, right? First Lady Michelle Obama has been ridiculed by many for wearing shorts on their recent vacation to the Grand Canyon. GRAND CANYON people! Isn't that the place that makes the Sun shiver?
Okay, Okay, not really, but if YOU were on vacation at the Grand Canyon, would you be in shorts or pants? Other pictures show President Obama in pants and that's where the debate starts. Why wasn't he in shorts?
I'm a TX girl. A Gulf Coast girl, to be more accurate. It's hot here and shorts are a must if you want to survive the heat and humidity. Granted, some don't choose to show their legs, but I'm one that would never judge if they did. IT'S HOT! However, the tiny, itsy-bitsy, shorts? Well, it shocks me.
Michelle Obama wearing "short shorts" sparked my interest because I just had this conversation with my husband as we walked out of a movie theatre last weekend. We ended up behind a Teenager in tiny shorts. One swift move and her butt would have given us a unexpected flash. I told him, "When I was in High School (10 years ago), I would have gotten an ear full from my friends if I dressed like that."
It's all about modesty and accountability, which, in my honest opinion, a lot of young women do not have these days. Teenage girls can still look great and respect their bodies at the same time.
The First Lady, expressed her individuality by donning shorts of her own, in a tasteful and classy way. It's allowed or did I miss that in the How to be a First Lady Manual? Hey if she was wearing shorts like the ones below, then I'd be worried.
Dear Michelle Obama,
You look great! You do it with class and I applaud you!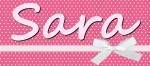 Sara Patterson has been blogging since 2007, but took a break for a couple years to tackle the world of news. She was the Social Media Director for a Houston based market 10 news station for over 2 years, but decided it was time to go back to her roots as a parenting blogger so she can spend more time with her family. She has now become an independent social media consultant for a variety of clients such as Hunger Free Texans and Downtown Galveston. Follow her personal Twitter account
@SocialNewsSara,
blogging account
@Family_Appeal
.
Latest posts by Sara Patterson (see all)