I was born and raised in Baytown, TX, just minutes from the location where Texas won it's independence. I studied the events of the Battle of San Jacinto as a young child, taking for granted the rich history that lay in my own back yard.
Now that my children are entering Elementary age and we've moved BACK home after years of being away, it's extremely important to me, as a parent, that they learn about this powerful event and how it shaped the State of TX and revolutionized America.
Important Details:
The Battle of San Jacinto was fought on April 21, 1836. The Texian army consisted of approximately 900 men under the command of General Sam Houston. The Mexican army consisted of approximately 1,300 men under the command of Mexican President Antonio López de Santa Anna.
The Battle began at approximately 4:30 p.m. when the Texians, advancing under cries of "Remember the Alamo! Remember Goliad!" attacked the Mexican encampment. The Battle lasted just 18 minutes, although the slaughter continued for hours. Only nine Texans were killed or mortally wounded. Mexican soldiers killed numbered 630. More than 700 Mexican soldiers were taken prisoner.
The Battle of San Jacinto avenged the massacre of Texan soldiers at the Alamo (March 6, 1836) and Goliad (March 27, 1836), and gave Texas its independence from Mexico. The Battle also opened the door for the westward expansion of the United States.
A Battle won in a mere 18 minutes. Fascinating.
There is a new battle being fought on this site and it's the fight over the Road that leads to the San Jacinto Monument, the world's tallest monument tower where you see children doing this:
My 7-year-old son, Zachary, his first time on the observation deck
And seeing the Battle Ship Texas:
So what happened to Battle Ground Road? It's now Independence Parkway as part of an effort pushed by Harris County Commissioner Sylvia Garcia partnered with Project Stars. This economic development group is hoping to promote historical tourism. What concerns me as a Mom, is the that money tourism seems to be more important than the history of it all. Battle Ground Rd. has ALWAYS been Battle Ground Rd. How will a name change effect a marketing campaign for historical tourism? Does it?
Independence Parkway or Battle Ground Road?
As a very proud Texan and now Baytownian, I stand firm in preserving the Battle of San Jacinto and the Roads that lead us there.
My son standing in front of the San Jacinto Monument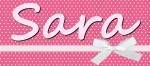 Sara Patterson has been blogging since 2007, but took a break for a couple years to tackle the world of news. She was the Social Media Director for a Houston based market 10 news station for over 2 years, but decided it was time to go back to her roots as a parenting blogger so she can spend more time with her family. She has now become an independent social media consultant for a variety of clients such as Hunger Free Texans and Downtown Galveston. Follow her personal Twitter account
@SocialNewsSara,
blogging account
@Family_Appeal
.
Latest posts by Sara Patterson (see all)