Whew.
We're slowly preparing for the 2009-2010 school year with my 5 and 7 year old. We'll be entering Kindergarten and 2nd grade respectively. It's really hard on us being that we JUST moved to Texas, but still haven't found a home to call our own. Living with my parents is an adjustment for the kids and it'll take some creativity to organize and plan a good start to the school year.
Thanks to Peter Walsh and Office Max, I got some awesome strategies and tips to do just that with their webcast!

Tips for organizing your home
1) Find the Vision you have for a Space
2) Make Organization a Family Value
3) Use the Right Tools for Great Organization
Tips for organizing your child
1) Show that you Value Organization
2) Establish Clear Limits and Routines
3) Always 'Finish the Cycle' (Complete a Task)
Tips for the classroom
1) Establish Clear Routines
2) Involve Kids with Classroom Organization
3) Use Words, Pictures and Color to help Organize
If you'd like to view the webcast with Peter Walsh and Office Max Click HERE
With an over anxious and OCD child, I breathed in all that I could. My child needs to know WHAT is happening and WHEN it's happening. If it's unorganized and overwhelming his stress level goes through the roof! Peter emphasized how important a clear routine is with children in school. It's our jobs as parents to establish those clear limits and help our children value organization as a family value. It gives them security and focus for the flow of each school day.
Another Organization tip I enjoyed is the use of Labels, Pictures, and Color to help children. I am a label freak, just like BonggaMom (who helped Peter in the Webcast), so I know how useful kids labels are, however, I didn't think to color code! Children are visual and seeing folders, drawers, and bins colored makes it that much easier to keep them on task and organized.
I'm gearing up and getting organized for Back-to-School at my house and my blogs so stay tuned for:
-Fun photos, boo hoo Momma moments, and the chaos that goes along with it here at My Sippy Cup Runneth Over.
-School tips and tricks at the Label Daddy Blog. Look out for a great Back-to-School giveaway and learn about how and what to label as your kids head out the door this year.
–Momma Findings will feature Office Max's really cool line of school supplies Schoolio Von Hoolio (pictured below), fun lunch/snack reviews such as the NEW Lance Sandwich Crackers review, and a Back to School Supplies Giveaway!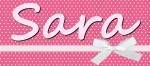 Sara Patterson has been blogging since 2007, but took a break for a couple years to tackle the world of news. She was the Social Media Director for a Houston based market 10 news station for over 2 years, but decided it was time to go back to her roots as a parenting blogger so she can spend more time with her family. She has now become an independent social media consultant for a variety of clients such as Hunger Free Texans and Downtown Galveston. Follow her personal Twitter account
@SocialNewsSara,
blogging account
@Family_Appeal
.
Latest posts by Sara Patterson (see all)