We moved away November 2004, just a small little family trying to find themselves in a HUGE, HUGE world. We've lived in small towns, large Southern Cities, and even moved out to the East Coast of NC only to find ourselves, back here, in the Texas town where we grew up and fell in love. Baytown, TX.
It's a small city on the Northern shore of Galveston Bay and nestled in between two small rivers. Only 30 miles or so from Houston, we have the luxury of the small town feel with big city options.
Or so I thought.
I love learning about new media, especially new SOCIAL media. Verizon tapped into this new age by launching their NEW commercial depicting Parents "Facebooking" and "Twittering" on their cell phones as their teenagers give them the "Rules" of using such media.
"Dad, you really need to stop twittering."
"Mom, you can't just post I love you on my Facebook Wall! People can see that."
Reality is calling my friends. Social Media is such a powerful tool to keep updated with news and happenings. If you're a regular Twitter user, like myself, you see how many articles are flowing through the Twitosphere in just 60 seconds!
As a blogger and social media savvy girl, it's a must for Newspapers, News Stations, and Magazines to utilize these tools. Imagine my surprise when I discovered our small town newspaper, DOESN'T!
What a sad reality when you narrow your audience to "Baytown Bred" conservatives. Don't take it the wrong way, I am a product-child of Baytown with conservative views of my own, however, there is a HUGE world to experience and interact with OUTSIDE the world of Chemical Plants, High School Football, and the Summer Heat.
Living in Charlotte, I could easily keep up with articles and activities around the city utilizing MomsCharlotte.com a branch of the Charlotte Observer that caters to Charlotte area parents. While out and about, the Newspaper's Twitter updates keep me easily informed with important news on my cell phone.
I, recently, emailed Cliff Clements, Editor and publisher of The Baytown Sun, simply asking their social media marketing plans for the future.
-Will you open a Twitter Account?
-Are you on Facebook and/or Myspace?
-Will a forum open up for Parents?
-Will you offer an inside look from Bloggers on the site?
Sadly, I received no reply from Cliff, which gives me the indication that there are NO plans to use new social media. Imagine the possibilities of reaching young families, tech savvy college students, and introducing the world to this Southern Town?
It's a new way of thinking.
A new way to reach people.
Although Baytown is just a dot on a map to some people, it doesn't mean we have to think like one. We CAN keep up with the times, learn new media, keep Baytown above the bar of "Yesterday's News, Tomorrow."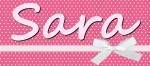 Sara Patterson has been blogging since 2007, but took a break for a couple years to tackle the world of news. She was the Social Media Director for a Houston based market 10 news station for over 2 years, but decided it was time to go back to her roots as a parenting blogger so she can spend more time with her family. She has now become an independent social media consultant for a variety of clients such as Hunger Free Texans and Downtown Galveston. Follow her personal Twitter account
@SocialNewsSara,
blogging account
@Family_Appeal
.
Latest posts by Sara Patterson (see all)