BlogHer '09 In Real Life.
This year it was all about bringing the Blogging Community together In Real Life. But in reality do you want to be brought into Greed, Lust, Jealousy, Anger, Hurt, Stress, and Exhaustion? Are you ready to subject your passion of writing and blogging by presenting it to "Real" Women who just tear it up, throw it down, and step over it as they rush frantically to the next bag of free crap?!
I hate to start my BlogHer Re-Cap in such a negative tone, but I have never been so disappointed in fellow bloggers, than I was this past weekend. From women hoarding Swag Bags to bloggers who didn't hold up their end of the bargain, I experienced a WHOLE lot of negativity. This brought me to the point of hanging the phone up and yelling at the blogger who had the NERVE to call my room and make demands regarding a sponsorship partnership they did half ass at anyway. Seriously, if you greedily take the sponsorship and refuse to even talk to those who granted it to you or do work involved, then you have jump started the process of a blogging-gone-bad career, fine until you open the cap and realize how curdled and horribly potent you really are.
These "ladies", whom present themselves so poorly, brought only one thought to my head:
Do Bloggers Have Expiration Dates?
It was overheard that a very influential woman in the social media/blogging realm, had enough and made plans to tell "Half Ass Blogger" how much she's messing up her life by her actions online and in Real Life.
She has passed her Blog Expiration Date.
Some bloggers who reach that particular "Must Use Before" date because they lose their sense of pride and forget their worth as a writer and a parent. There was one particular phrase I read on twitter while I waited at the airport that read: It's nice to be important, but it's more important to be nice.
Manners women. Were you taught simple etiquette and manners? Did you have a role model in your life that showed you how to treat people and how to hold yourself with integrity in public? It's a simple concept that most women, so I thought, knew.
If you're not a blogger who falls under the the above category, then you might be a blogger like me. I'll call myself a "Mid-Mommy Crisis Blogger".
That's right.
Four men at BlogHer: Avitable, Childsplayx2, BusyDad and Backpacking Dad (whom I had the chance to interview and chat with) actually influenced me to come out of my shell as a blogger. I'm positive they don't know it, but the confidence they showed gleamed throughout the room as they never veered from the reason why they blog: Humor, Children, Parenting, Relaxation and, most importantly, the Passion of writing!
Men visit their online home-away-from-home to relax, to laugh, to meet new blogs, laugh at their friends, and write that kick ass post that's been circling their heads all day. They consist of such a small niche (men bloggers) but they know their audience, blogging the subjects that happen to inspire them that particular day and not caring about stats.
Take me for instance, my blog WREAKS of that "Pre-School, Christian, Mom Blog". Don't get me wrong! I AM a Christian. I AM a Mom and I DO have young children, however, I'm not going to be that forever. My kids will grow up, I'll have forgotten the "Sippy Cup" stage and I'll be left with a preschool blog whom I can't even relate to anymore. I'll hide on my MacBook and hope she doesn't find me being that all our memories together were created on Windows XP.
All in flash of an hour, I saw my blog expiration date virtually stamped on my forehead reading: "PLEASE CHANGE OR FREEZE YOUR WRITING BY 08-01-09"
I want to write about the guy and girl flirting in the row in front of me on my flight home, although ,I overheard they were married to other people. I want to write about how ANGRY it made me and how it brought painful memories back of the affairs throughout my marriage.
I want to write about how some bloggers have hurt me and made me so angry I cursed as I hung the phone up on them, then cried on the shoulder of sweet girls who know all too well.
I want to write about the jealousy I felt when seeing beautiful tiny bloggers then cringing as I looked in the mirror at myself, overweight and feeling like this:
I want to write about Controversies, News, Social Media, Christianity, Parenting, and REAL LIFE. The REAL LIFE I experience every day as a Blogger, Writer, Mother, and Wife.
My blogging expiration date HAS arrived for My Sippy Cup Runneth Over and Momma Findings, but instead of pouring it down the sink and throwing it out, I'm making big changes, starting over, and really letting you into the epitome of a "Blogger in Real Life"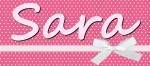 Sara Patterson has been blogging since 2007, but took a break for a couple years to tackle the world of news. She was the Social Media Director for a Houston based market 10 news station for over 2 years, but decided it was time to go back to her roots as a parenting blogger so she can spend more time with her family. She has now become an independent social media consultant for a variety of clients such as Hunger Free Texans and Downtown Galveston. Follow her personal Twitter account
@SocialNewsSara,
blogging account
@Family_Appeal
.
Latest posts by Sara Patterson (see all)