This Summer we've been trying to beat the heat by staying indoors. We've actually been Mall Hopping around the Houston area and it seems to be hitting our wallet pretty hard when we see this:
The Euro Bungee has been all the rage lately! I see it in Malls, Festivals, and even Morning television. The Early Show correspondents spoke to Christina Goyanes from Women's Health Magazine about the summer festival "Are You Game?" and Dave Price demonstrated the Euro Bungee. Check it out:
Too bad, I won't be in Chicago 'till the 23rd of July and will have JUST missed this cool festival where women will be able to try tons of fun activities: euro bungee, rock climbing, beauty and spa treatments, and workout classes including Million Dollar Knockout and Hula Hoop Pilates.
Not to worry, because the Euro Bungee has, as I said before, bleeding us dry on the money front. We can't pass by this thing without the kids BEGGING, PLEADING, and CRYING to try it! I mean, what's the big deal, anyway?
We had to find out:
Was it worth it?
Seeing Zach's sweet smile for a full 3 minutes tells me Yes.
Looking for more ways to stay cool this Summer? Check out Kick the Can Ice Cream Recipe at Label Daddy!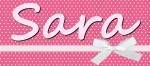 Sara Patterson has been blogging since 2007, but took a break for a couple years to tackle the world of news. She was the Social Media Director for a Houston based market 10 news station for over 2 years, but decided it was time to go back to her roots as a parenting blogger so she can spend more time with her family. She has now become an independent social media consultant for a variety of clients such as Hunger Free Texans and Downtown Galveston. Follow her personal Twitter account
@SocialNewsSara,
blogging account
@Family_Appeal
.
Latest posts by Sara Patterson (see all)