I forgot to pack my shoes!
I missed my flight!
I lost my purse!
I dropped my laptop to millions of pieces!
This was the nightmare that never ended last night. Seriously, I'm really NOT that nervous about this conference, but I guess the tiny corner of my brain that houses my worst fears, like my car falling off a bridge and me drowning, is making sure I have all my priorities in line for Chicago.
I'm thrilled to work with an AMAZING company, meet the bloggy friends whom I've come to love in the last year, and meet everyone else who thinks blogging and social networking is more important than the playdate you were invited to by the soccer mom next door. For once, having my laptop open, typing, tweeting, drinking coffee, and having a conversation at the same time will be "The Norm" amoungst 1,200 other women.
For once.
It's really a funny thing because, in real life, most of my friends and family don't blog, don't understand social media marketing, or know the importance of Tweetdeck. So, I feel like the Geeky Weirdo who has a need for a local "Laptop AA Group".
But back to my freak-out regarding the biggest blogging conference of the year. I keep thinking I'm forgetting something, but all in all…. it's done, besides the wardrobe, which I fully intend on taking care of this week. Thanks to a few tips from Motherhood Uncensored.
My favorite tips?
1.) Hoard Food– I'm not one that needs food every second of the day. I mean, I can skip a meal or two and be fine, but I get a little grouchy when hungry. The sweet Momma from, My Sippy Cup Runneth Over will, all of a sudden, turn into the Monster Blogger who backslapped the blogger in the elevator because she was munching on a bag of chips in the elevator and wouldn't share.
2.) It's a Conference, not a Red Carpet. Dress Accordingly– I like dressing up. In fact, being a SAHM to three little ones, I rarely have the chance to dress up. So, yes, I'm going to try and look best with my Spanx and cocktail dress, but I don't have any plans to over do it. My anxiety on whether or not I'll be dressed the part has all of a sudden vanished into smoggy, Exxon infused Baytown thin air.
3.) You don't need to go to everything. In fact, it might not be humanly possible.- I was wondering when someone would say this. I keep getting emails from party hosts, PR companies, and bloggy friends asking me if I'm going to this party or that party. Geez! How many parties can I RSVP to for one night? And do I have to? Why can't I hit a few, grab up some sweet swag, meet blog celebrities, then hit the local food joint for some drinks and convo with other bloggers?
So, BlogHer '09 is, literally, right around the corner.
I'm anxious.
I'm excited.
And I'm DAMN (yes, I just said Damn) ready!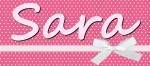 Sara Patterson has been blogging since 2007, but took a break for a couple years to tackle the world of news. She was the Social Media Director for a Houston based market 10 news station for over 2 years, but decided it was time to go back to her roots as a parenting blogger so she can spend more time with her family. She has now become an independent social media consultant for a variety of clients such as Hunger Free Texans and Downtown Galveston. Follow her personal Twitter account
@SocialNewsSara,
blogging account
@Family_Appeal
.
Latest posts by Sara Patterson (see all)