It's Thankful Thursday and as I sit at the kitchen table with my laptop, blackberry, and cup of coffee I'm thankful for:
My husband.
I know that's an easy one, but he seems to balance me when I need it most. This week I was extremely stressed out, tired, and just plain ole' aggravated. I blame it on the heat and my lack of appetite, but he finally told me this:
"Sara, I don't always DO something fun, but I have fun doing whatever it is I'm doing."
It's true! He tries to have fun no matter what's going on.
Got a toddler throwing himself on the floor in the middle of a busy mall? Hubby is having fun while he slowly carries him away.
Working outside in 100+ degree weather with a hardhat, steel-toe boots, and heavy gear? Hubby is having fun climbing each shore tank while he guzzles his Powerade.
Driving miles back and forth with stinky chemicals in the back of your SUV? Hubby is having fun with the windows down, air conditioner blowing full blast (Yes, it's that hot), and old country music blaring.
Getting out of work late? Date Night starts later than expected? Hubby is having fun while he finishes his paper work, winks at his wife (hot wife I might add), and takes her to a first class dinner at the only place that's open.
It's all in the attitude and I'm Thankful for the man that helps me adjust mine when it stinks like sour milk.
Perfect Balance.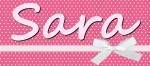 Sara Patterson has been blogging since 2007, but took a break for a couple years to tackle the world of news. She was the Social Media Director for a Houston based market 10 news station for over 2 years, but decided it was time to go back to her roots as a parenting blogger so she can spend more time with her family. She has now become an independent social media consultant for a variety of clients such as Hunger Free Texans and Downtown Galveston. Follow her personal Twitter account
@SocialNewsSara,
blogging account
@Family_Appeal
.
Latest posts by Sara Patterson (see all)