I recently moved from Memphis back to my hometown of Baytown, TX. I'm overly thrilled to be around my family again and have been inhaling old memories as I drive around the town.
It's been so much fun giving the kids a picture of my childhood, showing them where I used to hang out, the library where I "studied", and my old High School, Robert E. Lee.
My husband recently landed a job here completely off the career path he WAS following. This new company is family oriented, goal minded, and well.. just good ole' Southern guys who want to make a living and have fun doing it. I'm so proud of him and am very confident this is the right step for our young family.
While I'm enjoying my hometown, there is this little factor that makes me day dream of Memphis Winters and it's a little thing I like to call the forecast:
Yup.
The High yesterday in Houston reached 104, which is the hottest temperature ever recorded in the month of June, but get this…. the Heat Index topped 108!!! Hay Chihuahua!
Yuck.
Mix in a little Gulf Coast humidity and you've got, you guessed it:
I think I'll turn down the heat and simmer a bit on the couch.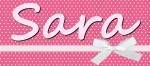 Sara Patterson has been blogging since 2007, but took a break for a couple years to tackle the world of news. She was the Social Media Director for a Houston based market 10 news station for over 2 years, but decided it was time to go back to her roots as a parenting blogger so she can spend more time with her family. She has now become an independent social media consultant for a variety of clients such as Hunger Free Texans and Downtown Galveston. Follow her personal Twitter account
@SocialNewsSara,
blogging account
@Family_Appeal
.
Latest posts by Sara Patterson (see all)