This year Father's Day is a little chaotic.
Instead of enjoying a nice lunch out with my Dad, showering my husband with gifts and kisses from the kids, or playing Ladder Ball with my Father-in-Law, I'm sitting at Dunkin' Donuts.
By Myself.
Yup.
It's all for good reason though. We made a late night trip from TX to Memphis, TN on Friday to pack up our house. We're moving, Hubby found a job, and we get to enjoy our family again (along with the blanket of humidity that TX offers on a daily basis).
Dunkin' Donuts has free Wi-Fi. Since my internet is off at home, I was hungry, and I had to announce Label Daddy Dad Blogger of the Year, I decided to enjoy some Jelly Munchkins, a sweet tea, and a little Laptop Time.
Don't worry, I'll join hubby in about 10 more minutes to finish packing the kids toys, my dishes, and all of what defines the Patterson Household. I wanted to tell all those amazing Dad's out there, Happy Father's Day!
Your job is so difficult, being a provider, wrestler, and ball catcher. You cook, sometimes clean, and mow the grass like a pro. You take on all the hard jobs that us Mommas can't do, such as this:
Nothing says Birds and Bee's like Dunkin' Donuts and a Pre-Teen Son who wishes he could be ANYWHERE, but here.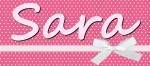 Sara Patterson has been blogging since 2007, but took a break for a couple years to tackle the world of news. She was the Social Media Director for a Houston based market 10 news station for over 2 years, but decided it was time to go back to her roots as a parenting blogger so she can spend more time with her family. She has now become an independent social media consultant for a variety of clients such as Hunger Free Texans and Downtown Galveston. Follow her personal Twitter account
@SocialNewsSara,
blogging account
@Family_Appeal
.
Latest posts by Sara Patterson (see all)