… okay, not really, but the thought crossed my mind when I got a text at 11:41pm last night stating:
I just got on the Atchafalaya bridge then realized I'm low on gas.. hope I make it.
An anxiety filled mind had thoughts of my poor husband having to walk this stretch of highway while hungry alligators waited for him underneath. For those of you who have never heard of this never-ending bridge, I'll give you a little schooling.
Besides giving a little product placement for JB Hunt (pure luck there JB, pure luck), this picture gives you an idea of how long this bridge is. According to Wikipedia, The Atchafalaya Basin Bridge is actually two parallel bridges in the US state of Louisiana between Baton Rouge and Lafayette , LA which carries Interstate 10 over the Atchafalaya Basin. With a total length of 96,095 feet (29,290 m) or 18.2 miles, it is the eighth longest bridge in the world by total length.
If you're planning to be in the Louisiana area, you might want to take a potty break, gas up, and buckle up. Not only are you in for a long ride, but apparently a really creepy one if driving at night. Can you imagine the darkness, fog, and dreariness while you swift passed all that's underneath?!
Well, my husband sure did, when he, for an instant, thought he would be stuck there, out of gas and out of reptile repellent. A breath of relief came over me when, at 12:03am, I got this:
Made it.
Whew.
Brian a la mode is NOT on the Crocodile Menu tonight.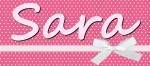 Sara Patterson has been blogging since 2007, but took a break for a couple years to tackle the world of news. She was the Social Media Director for a Houston based market 10 news station for over 2 years, but decided it was time to go back to her roots as a parenting blogger so she can spend more time with her family. She has now become an independent social media consultant for a variety of clients such as Hunger Free Texans and Downtown Galveston. Follow her personal Twitter account
@SocialNewsSara,
blogging account
@Family_Appeal
.
Latest posts by Sara Patterson (see all)