Summer started in May for us.
On Zach's last day of school, I was eager and ready to head South to Texas not only visit family, but breath in my old hometown.
In Memphis we work like clockwork..wake at 7:00am with the kids, breakfast, laundry, dishes, blogging, cleaning, lunch, blogging, cleaning, nap, playtime outside, dinner, bath, stories, and bedtime. We seemed to get in this never ending rut of boredom and I just HAD to get out!
I'm here in Baytown, TX where ExxonMobil thrives, onion grass blooms, country music is found on just about every station, and the old buildings near my parents house make me wonder why I left this ole' town to begin with.
I promised myself, and I think all of you readers out there, that I would blog more. I took a long break back in March and I VOWED to write more, I VOWED to give you simple updates on when my Abby Girl say, "Fart", when My Toddler makes me cry, or when Zachary proves to everyone, yet again, that he is definitely more intelligent than his Momma.
I. Have. Failed. (at blogging that is)
It's for good reason though! I'm enjoying all my time here in Small Town USA that each time I sat in front of my laptop, I was pulled away by Mimosa's, Shopping Trips, Cook-Outs, Shrimp Boils, or dinners out at my FAVORITE Mexican Restaurant! I'm packing on the pounds with all this good food that I might not look myself in Chicago for BlogHer '09 . Stay tuned because I might even tell you about my Motorcycle experience! Yup, this girl is living on the wild side!
SO, I vow to write more. Why? Because I miss it. I may never become famous at it, but I sure do love to write. The creative juices WILL flow again and most of you will get a whole lot of me and my Sippy Cup!
You might be surprised that we'll be announcing yet ANOTHER move (maybe). It seems that the Small Town USA I speak of is calling us right back. Go figure.
It's Home and I can't wait.
Justin Moore sings it quite nicely for this Texas Girl: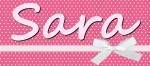 Sara Patterson has been blogging since 2007, but took a break for a couple years to tackle the world of news. She was the Social Media Director for a Houston based market 10 news station for over 2 years, but decided it was time to go back to her roots as a parenting blogger so she can spend more time with her family. She has now become an independent social media consultant for a variety of clients such as Hunger Free Texans and Downtown Galveston. Follow her personal Twitter account
@SocialNewsSara,
blogging account
@Family_Appeal
.
Latest posts by Sara Patterson (see all)