It was any ole' day in the life of a WAHM, I had, yet, to brush my teeth, shower, fix my hair, or finish my coffee. No, No, in my little, sleep deprived brain I felt making beds, laundry, and blogging cleaning needed to come first!
BANG BANG BANG

RING RING RING
BANG BANG BANG

I was startled at the loudness coming from my front door, but even more aggravated thinking it was one of my friends or my husband just messing with me. Did they KNOW I hadn't finished my coffee and the switch on my brain wasn't on yet?
Apparently not.
As I swung the door open to give, whoever it was, a piece of my mind, I saw shiny badges and men in uniform. All in sunglasses, by the way, except one. He would be the one who wanted to make eye contact with me when he reminded me of what harboring a fugitive would mean for me and my family.
Seriously, I had about 7 police men at my door with their patrol cars surrounding my house! My heart is racing, my hands are shaking, and my poor little Abby and Rudy are hugging eachother tightly, just as scared, behind me.
Is this your house?
We're looking for [Insert Name].
Can we look inside?
Well, officers it's a rental, the person you're looking for doesn't live here. REPEAT: DOES NOT LIVE HERE. And no, you can't look inside! Then the phrase I thought I'd NEVER use in my adult life came out of my mouth:
Do you have a warrant?
No, really! Said person doesn't live here, I'm not hiding anything besides the shame of not having a bra on yet, Hotwheels and Barbie boobie traps laid out by my children, the kids rooms being trashed, and my kitchen floor in desperate need of a mopping!
Do you have a warrant to make me feel like the worst Mom, Wife, and Homemaker?

I asked if they could excuse me so I can put some clothes on. Their eyes widened when they realized I was standing there in my pjs, with no bra, and sleepy eyes.
It's amazing how much MORE helpful I could be once I have clothes on officers! When I feel covered and comfortable FINALLY I could answer any questions you might have. As I walk back outside and meet these men in my front yard I can smell the stink of a dirty diaper following me.
Can Memphis PD pick a better day to harrass a Mom? I mean, I'm struggling to get my work done on the computer, packing for 3 weeks in Texas, getting my garage ready for a massive garage sale (Yes, my house will be clear free of JUNK), and all the while I have to entertain questions I don't have answers to.
I understand the urgent matter and I hope it get resolves, but as my mind drifts back to the my little cacoon life inside my small house, I don't have answers to help, just thoughts of whether not I thawed the chicken and if I remembered to give Zach lunch money today.
Memphis PD, I commend you for your hard work in our city. We all know how difficult your job is for the City of Memphis and we ALSO know how much protection this city needs. I wish I could have helped. No, actually, I wish I knew what it was about so I can understand.
As the patrol cars drove away, I secretly wished I could be in there, hauled away from the dripping poop diaper my smiling toddler ,so happily, brought to my attention.
Wipes?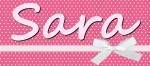 Sara Patterson has been blogging since 2007, but took a break for a couple years to tackle the world of news. She was the Social Media Director for a Houston based market 10 news station for over 2 years, but decided it was time to go back to her roots as a parenting blogger so she can spend more time with her family. She has now become an independent social media consultant for a variety of clients such as Hunger Free Texans and Downtown Galveston. Follow her personal Twitter account
@SocialNewsSara,
blogging account
@Family_Appeal
.
Latest posts by Sara Patterson (see all)