Being a resident of Memphis, TN and having volunteered at the Ronald McDonald House, I have learned so much about St. Jude and how passionate they are about fighting cancer. Thanks to a special Target promotion, Bullseye Gives, Facebook users have a new opportunity to help the kids of St. Jude.
Target has earmarked $3 million to be distributed to St. Jude and other charity partners. Facebook users will determine how much of the $3 million each charity receives.
For two weeks starting May 10, Target will feature St. Jude and nine other national charities on its Facebook page. During this time, visitors to www.facebook.com/target can vote once a day for the charity of their choice.
On May 26, Target will announce the final donations to each charity, based on the percentage of the vote each charity received. So if St. Jude receives 50 percent of the votes, the Target gift to St. Jude would be $1.5 million.
The Bullseye Gives promotion runs from May 10-25. Go to www.facebook.com/target every day to cast your vote for St. Jude. Feel free to tell friends, Tweet, or Blog about this amazing charitable program and help the kids of St. Jude.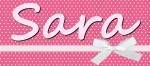 Sara Patterson has been blogging since 2007, but took a break for a couple years to tackle the world of news. She was the Social Media Director for a Houston based market 10 news station for over 2 years, but decided it was time to go back to her roots as a parenting blogger so she can spend more time with her family. She has now become an independent social media consultant for a variety of clients such as Hunger Free Texans and Downtown Galveston. Follow her personal Twitter account
@SocialNewsSara,
blogging account
@Family_Appeal
.
Latest posts by Sara Patterson (see all)