It was one of those blissful Sunday afternoons that most Mom's dream of! Our family felt led to find a new Church Home and after much prayer finally decided to do just that.
Most of you might understand my anxiety wondering if the kids would like it, whether or not we're called to serve there, etc. Well, much to my surprise my children begged to go back, my husband was incredibly moved by the Holy Spirit, and I was thanking God the whole way for giving us such a blessed day.
To celebrate our courage to follow His calling to find a new church (and actually doing it), we decided to go out to eat as a family. If you know us at all, this is a big deal because of our financial struggles the last few months. For us to willfully spend money on eating out is a BIG decision.
Our place of Destination?
Gus's Fried Chicken
2965 N Germantown Rd
Bartlett, TN 38133
My husband heard such great things about the Gus's in downtown and was anxious to treat us to some good fried chicken after church. Little did I know, it wouldn't even come CLOSE to "good".
Still on our "high" from church, we walked in with a giddy-up to our step! The kids were laughing, I was smiling, and we were scanning through all the yummy options on the menu. However, it would all go down hill in the next 10 minutes.
Our waitress took a good while (10 mins) to even take our drink order, in which we went proceeded to give our food order as well. Much to our surprise we hear:
"Well, we're out of fries. Sorry."
I saw my husband's face as he stated:
"Out of fries? How d—-"
I interrupted him, which is my way of safely rescuing him from saying anything out of line. I mean, it's not the waitresses fault their out of fries, but REALLY out of fries, Gus?!
We ordered, we waited, we waited some more, some more the wait, the wait that never ENDED! It took at LEAST 45 minutes to an hour for our food to arrive. Now, sitting at a table with a very hungry and grouchy toddler never ends well. He screamed, he kicked, he jumped, he told me in his toddler-nese, "MOM! Don't they KNOW we're hungry?!"
Rudy went out for a walk with Dad, then a walk with Mom, then some TV on Dad's cell. Alas, our food was coming, but they brought everyone elses EXCEPT mine and my toddler's. Not to worry, just another 10 minutes and it was in front of us SCALDING HOT. I like my food to be hot, but this was touch-it-you'll-need-minor-med-attention HOT! No joke, we let his food cool for another 10 minutes and when he placed it in his mouth he cried as it scalded his sweet little mouth.
I don't get it, Gus.
We're a family of Five. A family who MORE THAN LIKELY would have given you repeat business if you simply took our order and didn't give us 3rd degree burns when we ate! All in all, sweet Rudy had it. He was mad his food took long. He was mad his food wasn't at a decent temperature, and he was mad that our dining experience was everything, but joyful.
This Momma wasn't happy either. The waitress was less than friendly, our drinks weren't asked to be re-filled, the food we wanted they were out of, the food we got took 25 minutes to cool, and all in all……… the waitstaff didn't care. Two hour dining experience that I was begging to end.
Gus's Fried Chicken, I KNOW you can do better than that! Weren't you featured on the Rachel Ray Show? My 5 and 6 year old have better customer service at their Lemonade stand than what we received yesterday afternoon. Want some pointers? They are available for interviews via phone or you can set up a meeting at Popeyes on weekdays after school hours, with their Momma present.
No hard feelings Gus, if we're ever out in Mason, TN we'll stop in and give you a second chance, however, Memphis locations will go on living without us.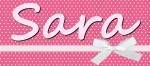 Sara Patterson has been blogging since 2007, but took a break for a couple years to tackle the world of news. She was the Social Media Director for a Houston based market 10 news station for over 2 years, but decided it was time to go back to her roots as a parenting blogger so she can spend more time with her family. She has now become an independent social media consultant for a variety of clients such as Hunger Free Texans and Downtown Galveston. Follow her personal Twitter account
@SocialNewsSara,
blogging account
@Family_Appeal
.
Latest posts by Sara Patterson (see all)