On this Thursday, I am EVER so thankful for my three beautiful children. It's like any Momma to say that when they can't think of anything else to write about, but today …it's different.
Last night I met Kayleigh Anne.
Hot tears flowed down my cheeks.
My body was frozen,
My eyes fixated on the sweet miracle on the screen.
After I read one of their latest posts, I ran to the room and hugged my sweet babies tighter and tighter. I couldn't bare putting my toddler to sleep in his room. I wanted him right there near me, to cherish, to love, and to hold… thankful that I was so blessed to have this time with him.
I read every entry I could before I went to bed. I met her too late. I wasn't able to pray for her before the Lord took her to be with Him. I met her and all the while she's smiling from Heaven knowing that strangers around the world are being told about her God Sent story that very minute.
I don't know the Freemans, but it hit me especially hard because the first time I ran across their blog I immediately felt the Lord, close. I looked to see where they live and my heart broke into MORE pieces when I learned that they live in Charlotte, NC, minutes from my old house before we moved here to Memphis. I met them too late. My prayers could have been used, Lord!
My prayers could have been used.
When we moved to Charlotte in 2007 we visited so many churches trying to find where God wanted us to serve. One particular Church really spoke to us, and although God didn't place us there as a Church Home, we spent a lot of time at Elevation.
I could have met them.
I might have met them.
I could have prayed for them, hand in hand.
Today, I looked through the Label Daddy Dad Blogger of the Year nominations and, yet again, ran across their blog. Her sweet Daddy has been nominated. Little did I know, that when I pitched the idea of a Dad of the Year award to the Label Daddies as part of the Blog Team, that I would be introduced to such a sweet, precious, angel…. Kayleigh Anne.
Although, I feel like I met their sweet family too late, I KNOW this is God's Plan and I KNOW my prayers can still be useful.
I will lift the Freemans up to God as they celebrate such an amazing, beautiful, child of God.
Kayleigh Anne Freeman
June 23, 2008 – May 11, 2009
Today, I'm thankful for the time I have with MY children not knowing God's plan, but faithful that it's perfect.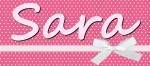 Sara Patterson has been blogging since 2007, but took a break for a couple years to tackle the world of news. She was the Social Media Director for a Houston based market 10 news station for over 2 years, but decided it was time to go back to her roots as a parenting blogger so she can spend more time with her family. She has now become an independent social media consultant for a variety of clients such as Hunger Free Texans and Downtown Galveston. Follow her personal Twitter account
@SocialNewsSara,
blogging account
@Family_Appeal
.
Latest posts by Sara Patterson (see all)