Does it really matter how you worship at church? I've changed my worship style since the day I was saved. It's a growth and confidence in the power of Jesus Christ that moves us to feel comfort in our own skin and in the presence of Our Father. A few ways I've worshiped in the past:
-Standing, uncomfortable, looking around with no understanding of what to do, what to sing, or how to look.
-Singing with eyes fixed on the screen ahead making sure to mouth each word correctly. That's right MOUTH, not SING. I still didn't have the courage to belt out off-pitch words in front of other people.
-Hands behind my back, singing off key (softly), making sure NOT to make eye contact with anyone around me.
-Arms raised high, belting out my off-pitch words, moving, clapping, and lovin' it all!
Everyone worships a little differently, but the amazing part is… it doesn't matter. God has made us up of different talents, gifts, and personality that it's all about Him no matter HOW we do it. Some people pray with their eyes wide open looking up to Him, while I usually pray with my eyes closed and usually face down on the ground (when it's possible). I feel closer to Him when I'm on my hands and knees bowed down.
Doesn't make me weird. It makes me comfortable.
Do you think Christians would be more open to change in Church if they knew that it would help bring comfort to those who don't know Christ?
There is a storm of people on Twitter, Facebook, Myspace, and every Social Media Outlet you can think of. These places are virtual "hang outs" where you can meet all walks of life. What better way to share your daily Testimony and Witness to those OUTSIDE your church and OUTSIDE the Father!
While we lived in Charlotte, NC, we had the privilege of attending an amazing Church called Next Level. Immediately, we felt a comfort knowing we were surrounded by REAL people with REAL problems….. normalcy if I ever saw it. There is no "Sunday Show" of who can wear the nicest dress or keep their child the best behaved. It's a come-as-you-are Church, with Rockin' Christian Music, Hot Starbucks Coffee, Jeans, and a message of the Truth. They meet todays people where they are by using the power of Social Media: Twitter, Blogs, Websites, etc.
As a newly transplanted resident in Charlotte, it was the first time I felt "Home" and in the presence of God since moving from Memphis. Why is that? Again, it's comfort. We all want to feel accepted, comfortable, and fit in WHEREVER we are. We want to know that the congregation and Pastoral Staff are just like us and capable of all the sins we've committed and here is the shocker………….. THEY ARE!
So, why do I bring up Social Media? Why Twitter and what does it have to do with Church?
With the millions of people ON Twitter and millions of people attending Church Service through out the week, why CAN'T we Tweet out what we feel God is teaching us? Why CAN'T the millions of people at home checking their Twitter updates hear OUR Witness via social media?

"Turn off your Cell Phones" is something we have always done, but times have changed. Blackberrys, iPhones, Laptops, and every gadget out there is a way of life. I mean, even LeapFrog has rolled out their version of the "Baby Blackberry". So, why would it be crazy if a Church like, Next Level, encouraged their congregation to Tweet out during Service? In fact, that's EXACTLY what they did this past Easter Sunday! What better way to show others His work in OUR life! Do you think it's distracting or disrespectful to the Pastor? I can see how others might, but if each Pastor KNEW the power of social media and how many people we can reach, I bet he'd have his Blackberry out as well.
Testify to tweeting at Church?
Hallelujah!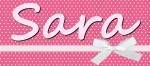 Sara Patterson has been blogging since 2007, but took a break for a couple years to tackle the world of news. She was the Social Media Director for a Houston based market 10 news station for over 2 years, but decided it was time to go back to her roots as a parenting blogger so she can spend more time with her family. She has now become an independent social media consultant for a variety of clients such as Hunger Free Texans and Downtown Galveston. Follow her personal Twitter account
@SocialNewsSara,
blogging account
@Family_Appeal
.
Latest posts by Sara Patterson (see all)