For years now, I used to say I wanted to be that home. The home where everyone is welcome and where my children's friends feel comfortable, secure, and happy knowing we love 'em.
I want them to come here if they're hungry.

Come here when they're thirsty.

Come here when they're bored.

Come here when they're excited.

Come here in the rain.

Come here in the snow.

Come here because there is an unexplainable comfort and love.
Yup, that is the house I want to build, but my children were very young when I dreamed that dream. It sounds so "out there" but I couldn't wait to stock my freezer with cheap pizzas and have snacks ready for them in the pantry.
Today, my son is almost finished with 1st grade. My daughter is going to Kindergarten next year and my toddler thinks he can "hang" with the big kids. They are making lots of friends in the neighborhood, two in particular next door, a young boy in the same grade and a 4 year old little girl. There's also some kids that live behind us that enjoy coming over.
For the last week, I've had multiple children come to our house. They come from all different directions: back door, garage door, front door, and even over the fence (we made it easier on them by placing a ladder there).
Yesterday, I looked around and realized children were here all day long. I fed them lunch, I played games with them, gave them drinks, answered questions, put on movies, gave them snacks, enforced a little authority by making them clean the room they trashed, and even had them go to THEIR house to check in with their parents, but told them to hurry back .. hurry they did.
When it was dinner time, an exhaustion fell over me. I had tackled dish load after dish load, washed, dried, folded, and put away 6 loads of laundry, made beds, vacuumed, mopped, and wiped every kool-aid spill I encountered (There were 8. I counted). I softly told the kids to tell their friends goodbye since dinner was waiting on the table.
What did I hear?
My Kids: "Can they stay for dinner?!"

Their Friends: "Yeah, can we stay?!"

Me: "Ummm.. err.. welll.. I didn't quite make enough. Maybe you should go home to eat? Your parents are probably worried."

My Kids: "PLEASE MOM! We'll share OUR food!"

My Sweet Abby: "We're a Christian Home, Remember?"
It felt like a dagger had been forced into my heart, because I'm constantly reminding my children how important it is to share when we can, love when we can, and use kind words when we can. "We're a loving Christan home and we need to show Christ's light to others." They never listened to me before, but somehow, on this day they had.
"We're a Christian Home, Remember?"
The problem is……….. We're a BROKE Christian Home, a Christian Home who is struggling to keep our heads above water, struggling to keep enough groceries for the week, struggling to pay our bills, and struggling at remembering He is in control and our Lord WILL provide.
As I saw dollar signs float through my head and my children having to eat tuna for the next few days, I softly said, "Everyone in. Grab a seat. We've got Bar-B-Que porkchops, roasted potatoes, corn, and ranch style beans." Saying it out loud reminded me again, that this would be a GOOD meal for the week and we're having to give it out to neighborhood kids.
Then God shook that thought out of me when we sat down for Grace. My toddler reaches for everyone's hands and closes his eyes. I thanked God for each child at the table, thanked Him for His love and grace, asked Him to bless our food, and my children echoed together, "Amen."
I was startled to see the puzzled look on some of the other kids faces and then one asked:
"What is Grace?"
My eyes filled with tears when I realized most of the children at that table had never heard about Jesus Christ. Their puzzled eyes showed me that we were their first glimpse.
What Is Grace?
Grace is the love He sheds down on us despite our sin and shortcomings. Grace is his arms around me when I roll my eyes at having to share the food He blessed me with. Grace is what has me eager to have those very children over again tomorrow.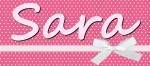 Sara Patterson has been blogging since 2007, but took a break for a couple years to tackle the world of news. She was the Social Media Director for a Houston based market 10 news station for over 2 years, but decided it was time to go back to her roots as a parenting blogger so she can spend more time with her family. She has now become an independent social media consultant for a variety of clients such as Hunger Free Texans and Downtown Galveston. Follow her personal Twitter account
@SocialNewsSara,
blogging account
@Family_Appeal
.
Latest posts by Sara Patterson (see all)