HEADLINE NEWS: Stay At Home Mom and Blogger Sara Patterson has been missing since March 19th 2009. She was last seen changing her outfit a million times and packing for a weekend at FaithWalk for fellowship with wonderful Christian Women in Memphis, TN.
If you have any information or know the whereabouts of this young Mom, you are asked to leave a comment on this post.
ALL kidding aside, I've been MIA, haven't I? The last time I was able to update my blog was the day I left for FaithWalk. I thought, I'd go, sing some worship songs, meet some amazing women, have prayer time, and enjoy the company of our Lord, BUT…………….. that was NOT His Will.
Although, I did most of the above, He lifted me into a state of calm, peace, and… well…. a little conviction. During this life changing experience, I realized my priorities were all screwed up and things needed to change. When I got off that bus and stepped onto the ground of THIS world, I was a completely different person.
I had met God face to face and I would NEVER be the same again.
My sweet husband was even amazed when I arrived home to see an upside down house. My usual reaction would be yelling, rolling eyes, disappointment, and finger pointing. Instead I remembered everything I learned about love on this weekend. With kind words and a loving spirit I simply said, "Don't worry, we can clean it up together AFTER I swing with Rudy outside, jump with the kids on the trampoline, and we have dinner together."
Somehow, my kids and husband were lifted into the position on my priority list where they should have been all along. All the things I THOUGHT I knew about Love were replaced with a spirit of unconditional love.
Things aren't the same at the Patterson Home. As Brian described it, "its a peaceful chaos." Let's face it folks, with three children all under the age of 6 it's always going to be a little chaotic.
So in the coming months, you'll discover all the things I've learned about myself, what I've changed, how it's affected our lives, and the importance of it all. Right now, I have Ice Pops to eat and Hopscotch to play.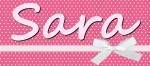 Sara Patterson has been blogging since 2007, but took a break for a couple years to tackle the world of news. She was the Social Media Director for a Houston based market 10 news station for over 2 years, but decided it was time to go back to her roots as a parenting blogger so she can spend more time with her family. She has now become an independent social media consultant for a variety of clients such as Hunger Free Texans and Downtown Galveston. Follow her personal Twitter account
@SocialNewsSara,
blogging account
@Family_Appeal
.
Latest posts by Sara Patterson (see all)