It's Thursday, well.. THANKFUL Thursday to be more exact!
Today, I'm thankful for light. The warm, bright, light in my life.
Most of you guys know I can get pretty deep, but when I say I'm thankful for light. I sincerely mean that! I was talking with a friend of mine about how the dreariness of the winter can really effect people's take on life. A lot of people seem more depressed, down, or inactive. The cold weather and darkness Winter brings definitely rains on our lives and in effect a darkness looms over our personal thoughts and actions.
As I type I can see the trees blow in the cold wind and the puddles on the ground are iced over. The crazy part of it all is, just a few days ago I enjoyed a day at the park with my family. I wore running shorts, a tank, and ball cap. It was beautiful out and I was thanking God for providing such a warm bright day in which I can enjoy the light He has provided for me.
We celebrated 8 years of marriage on Tuesday with the kids. My husband turned to me and said, "Can you think of a better way to celebrate 8 years of marriage? Isn't this what we worked for this whole time? What we dreamed of? This family?" I had to admit that he was right. We celebrated 8 years of building a family, a foundation for our lives. The sunshine in the background was the most heavenly backdrop in our dramatic play of life.
Today I'm thankful for the literal Sunshine out the last few days. It lifts me up from a gloomy Winter phase and shows me the Light in my Spirit.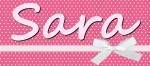 Sara Patterson has been blogging since 2007, but took a break for a couple years to tackle the world of news. She was the Social Media Director for a Houston based market 10 news station for over 2 years, but decided it was time to go back to her roots as a parenting blogger so she can spend more time with her family. She has now become an independent social media consultant for a variety of clients such as Hunger Free Texans and Downtown Galveston. Follow her personal Twitter account
@SocialNewsSara,
blogging account
@Family_Appeal
.
Latest posts by Sara Patterson (see all)