Today is March 10th 2009. Eight years ago I made one of the biggest decisions of my life. My choice to marry a man who would shape my life, my definition of family, and direction of Faith was planned LONG before that. Before I even met him God knew I would pick him. He planned it that way.
Eight years ago I wore a white Princess style dress. My hair was swept up in a tiara and I awaited my Prince. My father walked into my room, cried, and begged me not to leave. (uh… do you think he took it hard?) My stomach was in knots wondering if I was making the right decision.
Eight years ago, I struggled as my heart was tugged back and forth. Most don't know this, but my husband does. There was another. A man who called me late the night before our wedding asking me to change my mind. Choose him. Love him.
Decisions.
Choices.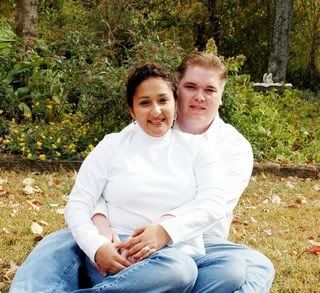 Eight years ago, I chose the man who I loved, but the man who I envisioned in my future. I made a choice when I saw a blurry image of him holding my unborn children. I saw him and I traveling, discovering, and living.
Living Decisions.
Living Choices.
Eight years ago, I never knew I'd be so thankful to have this man in my life. He forgets where he places his keys. He has yet to find the dirty clothes hamper. He doesn't do dishes or laundry, but it's all a reminder that eight years ago I didn't care or WANT him to do those things.
Eight years ago God placed me on a journey that I have YET to understand, but I'm grateful for this marriage. In all honesty, we shouldn't be here. The world told us it was time to do the inevitable, divorce. We were overwhelmed with "advice" and the temptations that everyone faces. Somehow, the loudness of it all washed over my head and I heard the tiny whisper of my God telling me This, my child is how you REALLY love. THIS is how you follow my command and My Will for you.
Eight years of Sweet HeartAche and I wouldn't have it any other way.
Happy 8th Anniversary Brian.
I believe in you.
I Love You.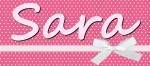 Sara Patterson has been blogging since 2007, but took a break for a couple years to tackle the world of news. She was the Social Media Director for a Houston based market 10 news station for over 2 years, but decided it was time to go back to her roots as a parenting blogger so she can spend more time with her family. She has now become an independent social media consultant for a variety of clients such as Hunger Free Texans and Downtown Galveston. Follow her personal Twitter account
@SocialNewsSara,
blogging account
@Family_Appeal
.
Latest posts by Sara Patterson (see all)