This is my FIRST Thankful Thursday post, but after reading so many others I just thought it would be a wonderful way to think of all God has blessed with me each week.
Today I'm thankful for courage.
Yes, that's right.
I'm thankful for the lack of courage I've had the last few months, because it's opened my eyes to what the Lord's been trying to scream in my ear. My weakness turned into a strength I didn't know I had, a sense of bravery I didn't feel I'd EVER conjure up, an ending result that makes me feel free to be who I am in Christ online and in real life.
Courage.
Yesterday at Bible Study (look out for my VLOG today or tomorrow on why I think it's tough being a woman. I took a break because of Rudy's Roseola, but I'm back and ready to VLOG) Beth Moore said that the most repeated command in the Bible is:
Do not be afraid
God gave me a HUGE amount of courage yesterday and I am ever so thankful.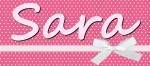 Sara Patterson has been blogging since 2007, but took a break for a couple years to tackle the world of news. She was the Social Media Director for a Houston based market 10 news station for over 2 years, but decided it was time to go back to her roots as a parenting blogger so she can spend more time with her family. She has now become an independent social media consultant for a variety of clients such as Hunger Free Texans and Downtown Galveston. Follow her personal Twitter account
@SocialNewsSara,
blogging account
@Family_Appeal
.
Latest posts by Sara Patterson (see all)