I planned a last minute weekend in Mississippi to spend time with an old friend, a friend whom I've deeply missed. She has become a Working Mom and left me in the dust as a Stay-At-Home Mom. It's a different path that really takes a toll on a friendship.
A fever strikes my toddler before she is set to pick us up and my first over-anxious thought says, "No Sara, you HAVE to cancel." My heart argues and says, "You haven't seen her in MONTHS and you HAVE to do this." We had a sleep over with her and her children and enjoyed late night conversation about everything under the sun. I kicked myself for even thinking I should cancel, but I still couldn't shake the feeling that something was wrong with my child.
Wednesday I see red bumps and spots slowly creeping on my toddler's face and stomach. Thinking it must be his peanut allergy acting up, I call my husband and beg him to come home from work. Something didn't sit right with me because I am 100% sure our house is peanut free. Within 20 minutes his body is covered and I'm in full blown panic mode. Would you be if you saw your child like this:
When Daddy arrives home it takes everything I have not to throw myself in his arms and cry. The fear I felt in my heart was beyond any normal level I've ever felt. I mean, one minute my toddler is happy running around and the next he's covered from head to toe in red spots and bumps. I've seen his peanut allergy first hand and this WASN'T an allergy.
I called the Dr. the next morning and the nurse insisted that it was Chicken Pox and we shouldn't come in because of being so contagious. Again, I wanted to scream into the receiver, "NO! Would you guys QUIT telling me it's CHICKEN POX?!" This ISN'T Chicken Pox Dammit! (Yes, I just cussed on my blog)
After the Chicken Pox theory was drilled into my head I just laid there in defeat. Okay Hubby. Okay Nurse. It's Chicken Pox. I spent two nights comforting this child with his fever and itchininess. I look at him and just cry because I, his mother whom would do ANYTHING for him, can't fix it.
I decided I need to lift my mood by, you guessed it, blogging. Have you read my Chicken Pox Vs. Mommy post? It was only then that the eye opening comment brought this Momma to the point of courage to speak up.
Sandy Jenney said…
Did you have the peds office tell you its C-pox? I don't think it looks like them (peds nurse here). Looks more like either drug allergy or viral rash. Did they start on stomach and back and each day spread more? If started all over all at once, also not sign of c-pox. But…with the vaccine, the c-pox cases have been atypical. If you haven't had Dr. look at them…I would.
I had my green light to tell everyone what I REALLY wanted to say and sped my way to the Walgreens Take Care Clinic, being that it was a Saturday and our Pediatrician's office was closed. (I'll be blogging about this clinic because I had THE BEST experience with them EVER!)
A Viral Rash.
Nothing we can do, but let it pass.
Although, there was no magical answer to my son's sickness, although his bumps and spots would remain for days longer, although the ordeal was almost over, my heart hurt for not standing up for him. I should have told my husband AND the nurse how I really felt, what my fears were, and that I KNEW in my heart my son didn't have chicken pox.
We're all okay at this house now, but the last week has been emotionally exhausting. My strength as a Mother and the intuition that God has given me with my children, I realized, is most amazing and fulfilling.
Thanks to everyone who sent me prayers and warm thoughts. I GREATLY, GREATLY appreciate them all. Sandy, thank YOU again for opening my eyes.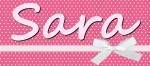 Sara Patterson has been blogging since 2007, but took a break for a couple years to tackle the world of news. She was the Social Media Director for a Houston based market 10 news station for over 2 years, but decided it was time to go back to her roots as a parenting blogger so she can spend more time with her family. She has now become an independent social media consultant for a variety of clients such as Hunger Free Texans and Downtown Galveston. Follow her personal Twitter account
@SocialNewsSara,
blogging account
@Family_Appeal
.
Latest posts by Sara Patterson (see all)