"Your hair is so beautiful! I hate my hair, but yours is gorgeous!"
"SARA! I just had to come over here and play with your hair."
"Sweetie, you are such a beautiful girl."
"Did you know you look so cute sitting over there in the pew?"
This was my day yesterday at Church, from good friends, new friends, and strangers. It's as if SOMEONE told the entire congregation that I was having confidence issues and they needed to lift me up in encouragement.
No, you're not fat.
You're hair isn't frizzy.
You don't look at ALL frazzled.
That's what I'm hearing as I listen to the compliments given to me. It was so comical to me because we were in a rush to get dressed, I got less then 5 hours of sleep, and I had to "hitch" a ride from a family friend because Brian, last minute, had to run over to the office due to a "Break-In" the night before. I. WAS. FRAZZLED.
But, yet, the compliments kept pouring in.
"Turn to someone you don't know and say Hello."
You know that awkward moment some people hate in church? Turn and find someone you don't know and introduce yourself. I, for one, always loved this. I'm the girl who actually GOES to find someone she doesn't know, if my husband isn't blocking my way out. So, as I'm doing just that, an older woman, I barely know, comes to me with another compliment, "My child, you are so gorgeous!"
What did I say?
"Oh, Shut up!"
SHUT UP.
I said "shut up" to a woman 40 years older than me. To begin to describe my embarrassment would only result in me feeling even MORE embarrassed. How could I tell her to shut up?!
There MUST be some sort of conspiracy to make Sara feel better about herself today. There is no other explanation. My mind can't physically wrap itself around the fact that anyone, even multiple people in one day for that matter, might find me to be "gorgeous".
Is it just my church? Is it that they are so welcoming, so loving, and so utterly amazing that I could look like Dog Poop and they'd STILL say I was hotter Penelope Cruz.
Normally, I don't take compliments well, if I think I looked on the nicer side that day or not. Little ole' me on a normal day of craziness & chaos at church doesn't scream beauty queen you know? There is a brain disfunction that makes me want to scream, "NO! I'm not! Quit saying that!"
That sweet Southern saying Bless Your Heart really has underlying intention when said in different situations. THAT is how I take a compliment. I read into it and think What did she REALLY mean? It forces a day of contemplating whether or not everyone felt sorry for me for walking in with the craziness that is Toddlerhood. (My son can't be beat at being the loudest screaming child at drop off).
My question to you: Do you struggle with taking compliments? Does your mind think that the compliment givers have lost their ever-livin mind? If you're good at taking compliments.. How do you do it graciously? Inquiring minds want to know!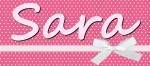 Sara Patterson has been blogging since 2007, but took a break for a couple years to tackle the world of news. She was the Social Media Director for a Houston based market 10 news station for over 2 years, but decided it was time to go back to her roots as a parenting blogger so she can spend more time with her family. She has now become an independent social media consultant for a variety of clients such as Hunger Free Texans and Downtown Galveston. Follow her personal Twitter account
@SocialNewsSara,
blogging account
@Family_Appeal
.
Latest posts by Sara Patterson (see all)